With MS Dhoni back in the mix, former Indian captain Sunil Gavaskar is hopeful that he will keep the sanity in the squad in the wake of the Hardik Panyda-KL Rahul fiasco which has hit Indian cricket.
Gavaskar believes that Dhoni will keep the players away from the off-field controversies and keep the players more grounded as they prepare to take on Australia.
The former captain agrees that whatever happened should have been said, but now Dhoni's presence in the side will help the side bounce back and win the ODI series. He was speaking with Aaj Tak and said in such an atmosphere, Dhoni's unfazed demeanour will be an absolute must.
The spotlight is well and truly on MS Dhoni, who has been in the side, but his form has been far from convincing. However, he remains an integral member of the side and vice-captain Rohit Sharma conceded that his presence behind the stumps is a great boost for the skipper.
Dhoni draws praise from Australian cricketers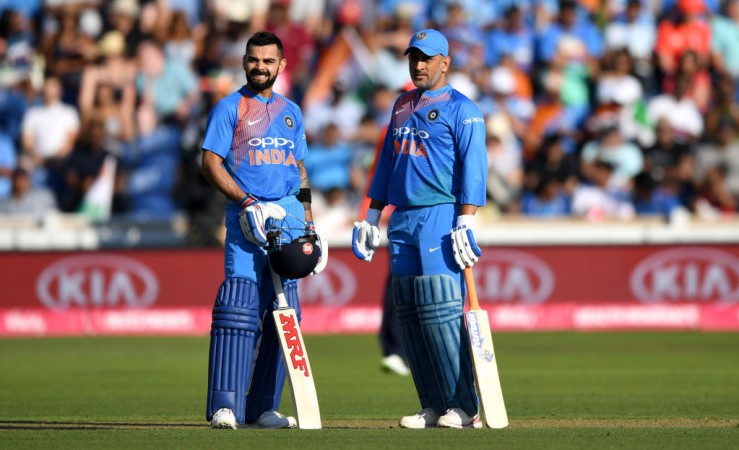 A person who commands respect, Dhoni has drawn massive praise from several Australian cricketers ahead of the series.
"I think he is one of the best wicket-keeper batsmen to ever play the game," Australia Test skipper and fellow wicket-keeper Paine told cricket.com.au.
Pat Cummins says that Dhoni's ability to keep calm and be unfazed in tricky situations and then winning games from impossible positions is his forte.
"Winning games from impossible positions and he just seems like the most level, calm captain when he's captaining, just play, nothing seems too big a deal, and just can pull things out of his hat like no one else," Cummins said.
Usman Khawaja, who has played with Dhoni for the Rising Pune Supergiant in the IPL says that the seasoned campaigner only worries about the things he can control and this makes him a great.
"He concentrates on the controllables, doesn't worry about the rest, doesn't let a lot faze him, understands there's a lot of up and downs in cricket and I think he's experienced that throughout his career and the way he plays and the way he goes about it" said the Australian left-hander.