Chennai Super Kings (CSK) director George John has confirmed that MS Dhoni will rejoin the Indian Premier League (IPL) franchise as captain for the 2018 season.
George's comments come after the IPL Governing Council (GC) announced the Player Retention Policy on Wednesday, December 6.
Also read: (All you need to know about player retention and RTM)
While it was obvious that Dhoni would be donning yellow again, the confirmation from official CSK source will definitely bring joy to fans of the Chennai club, which won the IPL twice (2010 and 2011) under the leadership of the Ranchi hero.
Notably, Dhoni had led Rising Pune Supergiant (RPS) in 2016 and finished a disappointing seventh on the eight-team table. In 2017, the World Cup-winning captain was removed as skipper of the Pune-based franchise, which finished as runner-up under Steve Smith.
"That's an obvious one. We will have him [Dhoni] back as captain. We don't know by when we have to submit it [the list of retained players]. Once the deadline is set, we will finalise the list. For Dhoni, it would be like returning home, 100 percent. That's what he also said during the TNPL," George told the Indian Express.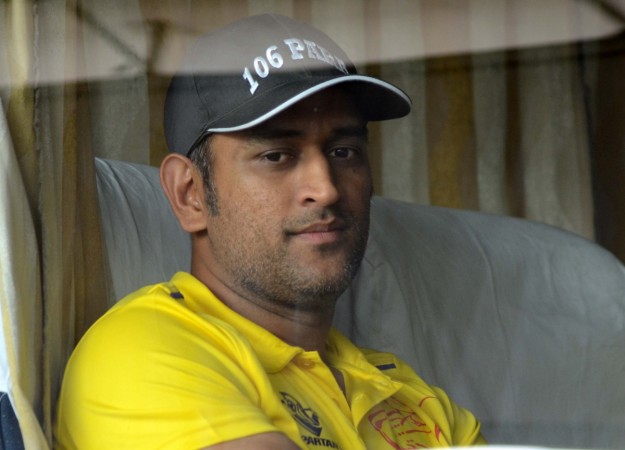 Teams finally agree on retention policy

After a lot of deliberation over the last few months, the teams, it seems, have agreed to retain a maximum of five players via pre-auction retentions and Right To Match (RTM) during the auction.
CSK and Rajasthan Royals. who are returning after their two-year suspensions, will also be allowed to retain a maximum five players, the Board of Control for Cricket (BCCI) in India announced. The two teams can choose from a pool of players who had played for them in 2015 and also from Rising Pune Supergiant and Gujarat Lions' squads of 2017.
CSK are likely to retain IPL's top-scorer Suresh Raina as well. The left-handed India discard had been an integral member of the franchise, scoring 3699 runs across eight editions of the cash-rich league. India's spin twins Ravindra Jadeja, local lad R Ashwin and West Indies all-rounder Dwayne Bravo are also among the favourites to be retained by the Chennai-based franchise.
Meanwhile, each team's salary budget has also been increased from Rs 66 crore to Rs 80 crore for 2018. If a team retains three players in the pre-auction, then Rs 15 crore will be the retention price for the first player, Rs 11 crore for the second and Rs 7 crore for the third player. (Read on for more retention and RTM guidelines)
'Extremely happy and elated'
George added CSK are happy with the retention policy ahead of the upcoming 11th season of IPL. The two-time champions are expected to be back with a bang as they will likely retain the core of the team, which had been crucial for their success over the years.
"We are extremely happy and elated. This is what we wanted. This is what we stated in the meeting and this is what we got. We focused on continuity," George said.