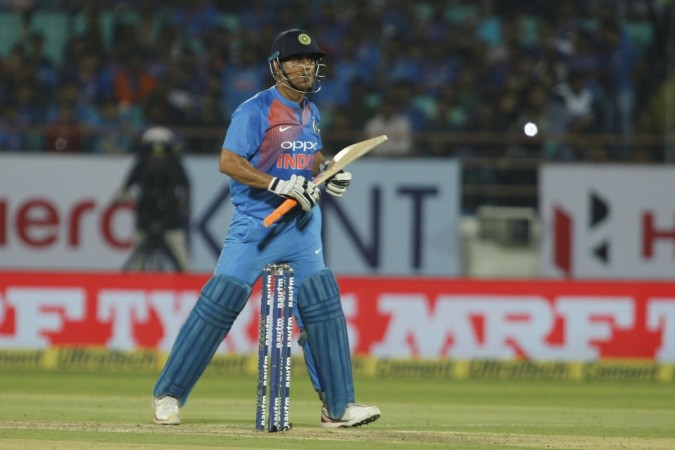 India's World Cup-winning former captain MS Dhoni may miss out of Board of Control for Cricket in India's (BCCI) top central contract.
As it turns out, the BCCI's Committee of Administrators (CoA), after a meeting on Wednesday (January 3), proposed a four-grade contract framework, which will see the addition of A+ grade to the existing three -- A, B and C.
Players who are regular in all formats of the game are likely to be placed in the A+ category, according to India Today.
Dhoni, who has been getting Grade A contract even after his retirement from Test cricket in 2014, is thus unlikely to get the top central contract when the BCCI announces the revised contracts with pay hikes in the coming months.
The final gradation, according to the report, will be done by the BCCI's selection committee. However, they will have to follow the guidelines set by the CoA.
Pay hike for Indian cricketers
The proposals come after Virat Kohli along with head coach Ravi Shastri and Dhoni met the CoA over pay-hike for international cricketers on November 30, 2017.
Notably, the Indian captain and former coach Anil Kumble had expressed displeasure over remuneration even after the pay was hiked last year.
According to the last retainer contracts, which expired in September last year, the salary for Grade A players was hiked from Rs 1 crore to Rs 2 crore, while Grade B players' salary was doubled to Rs 1 crore and Grade C players' salary was fixed at Rs 50 Lakh.
Meanwhile, it emerged last month that the CoA and the players came to an agreement over salary hike and that Grade A players would get Rs 12 crore with captain Kohli set to become the highest earner in the team.
It was reportedly pointed out to the CoA that England and Australian cricketers received around Rs 12 crore per year from their cricket boards and it was necessary for India to match that.
BCCI contracted players' list till September 30, 2017
Grade A (Rs 2 crore)
Virat Kohli, MS Dhoni, R Ashwin, Ajinkya Rahane, Cheteshwar Pujara, Ravindra Jadeja and Murali Vijay.
Grade B (Rs 1 crore)
Rohit Sharma, KL Rahul, Bhuvneshwar Kumar, Mohammed Shami, Ishant Sharma, Umesh Yadav, Wriddhiman Saha, Jasprit Bumrah and Yuvraj Singh.
Grade C (Rs 50 lakh)
Shikhar Dhawan, Ambati Rayudu, Amit Mishra, Manish Pandey, Axar Patel, Karun Nair, Hardik Pandya, Ashish Nehra, Kedar Jadhav, Yuzvendra Chahal, Parthiv Patel, Jayant Yadav, Mandeep Singh, Dhawal Kulkarni, Shardul Thakur and Rishabh Pant.