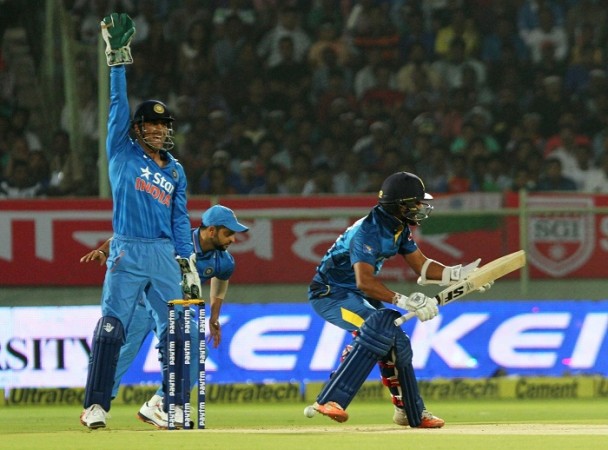 India have played some wonderful T20 cricket in 2016, winning five and losing one. With such a record, India head into the upcoming Asia Cup, which starts from Wednesday in Bangladesh and the World T20 next month, as favourites.
Captain MS Dhoni is pleased that his team have settled into a groove ahead of such big competitions. Along with the Asia Cup title, India will have their eyes on winning their second World T20. As a result, Dhoni is expected to give the entire squad a run-out in the Asia Cup, even if the skipper insisted winning matches will be the priority.
"It's good for us that we are getting these games before the T20 World Cup. We can try a few things. BCCI's official website quoted Dhoni as saying.
"We will try to give everybody a game. It is important to play with a settled team but at the same time it is necessary for everyone to have a game under their belt. I feel the conditions in Bangladesh will allow us to give others opportunity.
"It's important to keep everyone fit. If everybody gets a chance to play it will be very good for us. Having said that, we will look to win games and that is top priority."
With India defeating Australia and Sri Lanka recently, Dhoni's men will be a confident unit in the upcoming T20 competitions. Not only have the batsmen such as Virat Kohli, Shikhar Dhawan and Rohit Sharma looked good in, bowlers like Jasprit Bumrah and R Ashwin have been impressive with the white cherry. Spinner Ashwin will be India's trump card in the Asia Cup and World T20, with the pitches in Bangladesh and India expected to assist the slow bowlers.
Despite such clinical performances, India cannot afford to take any team lightly in either of the competitions. The T20 format is such that, the game can change in a matter of few overs. With other teams in the Asia Cup and World T20 aware of India's strengths, they will play some hard cricket against the Men in Blue and Dhoni's men will be tested.
"The good thing is we played three games in Australia, and then we played in Sri Lanka. It gave us the time to settle into the format. From the team's perspective, the important thing would be to make sure you keep repeating your performances and do well for the team," Dhoni said.