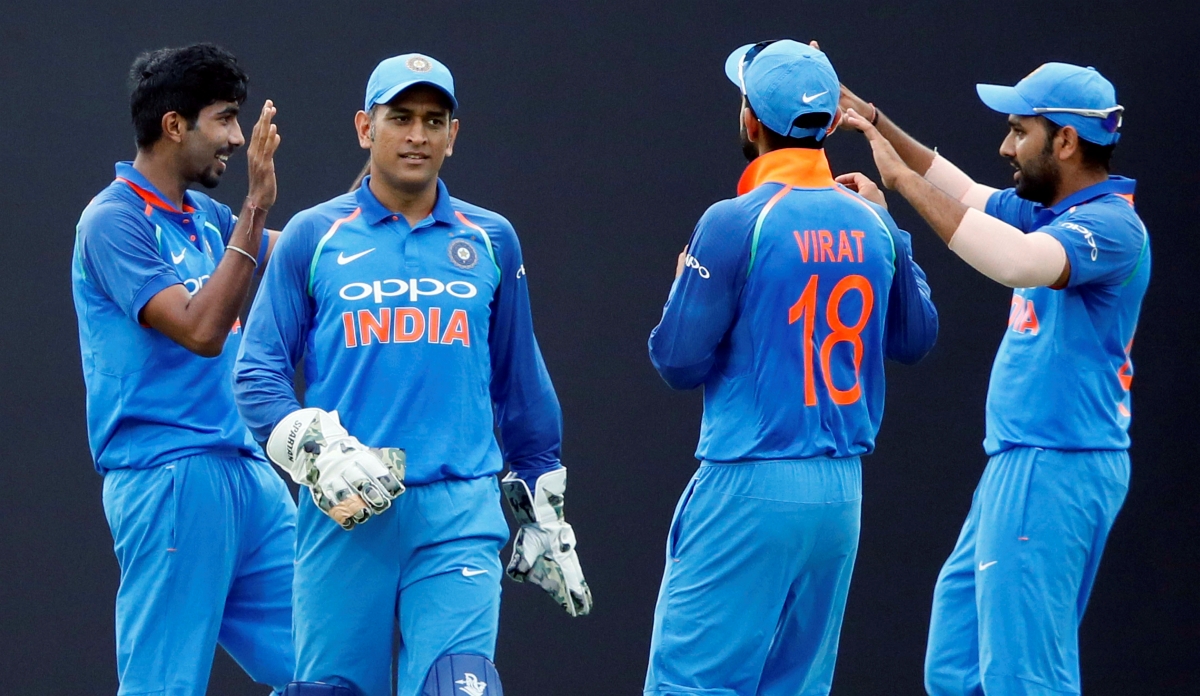 MSK Prasad led-selection committee picked India and India 'A' squads for Afghanistan Test and England tour.
The selection committee chairman heaped praise wicketkeepers MS Dhoni and Dinesh Karthik
He also insisted Kuldeep Yadav and Yuzvendra Chahal will continue as lead spinners in ODIs and T20Is.
Board of Control for Cricket in India (BCCI) senior selection committee chairman MSK Prasad has said MS Dhoni is still the best limited-overs wicketkeeper in the country but insisted that they are grooming a pool of young stumpers by giving them opportunities on 'A' tours.
Speaking at a press conference Tuesday, May 8 in Bengaluru where India and India 'A' squads for the Afghanistan Test and England tour were announced, Prasad said the selection committee is keen on identifying potential successors for Dhoni, who is expected to retire after the 2019 Cricket World Cup.
The former India captain, as expected, was part of both the ODI and T20I teams for the England tour, starting July 3 in Manchester.
Notably, the 36-year-old has been in fine form in the ongoing Indian Premier League season. The Chennai Super Kings skipper has been key to the success of the two-time champions, hitting 360 runs, including three half-centuries and a season-high of 27 sixes, in 10 matches.
Kolkata Knight Riders skipper Dinesh Karthik has also retained his place in the limited-overs set-up after impressive performances in Nidahas Trophy tri-nation T20I tournament in Sri Lanka and IPL 2018.
Looking ahead, the likes of Rishabh Pant and Sanju Samson have been picked for India A team's tri-series in England. Also, young Andhra stumper Srikar Bharat has found a place in the Rahul Dravid-coached side for four-day matches in the United Kingdom.
"Dhoni has been doing extremely well. Of course, we tried out DK [Karthik] in Nidahas Trophy and he did really well. But Dhoni is still the best wicketkeeper that India has," Prasad said.
"Yes, we are trying to get more wicketkeepers. We have about six of them. They get their chances in the A team so that they get prepared for the next level."
Will Ashwin, Jadeja be considered for limited-overs again
Meanwhile, Prasad also said that Team India will continue with wrist-spinners Kuldeep Yadav and Yuzvendra Chahal in the limited-over formats but did not rule out the returns of Test specialists R Ashwin and Ravindra Jadeja.
Jadeja and Ashwin, who have been consistently among the top-five in ICC Test rankings over the last few years, have not played the shorter formats at the highest level since India's tour of West Indies in June-July 2017.
While Prasad had maintained that Ashwin and Jadeja's exclusion was part of a newly-adopted squad rotation policy, the two spinners have fallen out of the selectors' favor.
Kohli's preference for wrist-spinners, who have been winning matches both at home and on the road, has thrown doubt on Ashwin and Jadeja's limited-overs futures.
"See, When they [Ashwin and Jadeja] were excluded from the side we made it very clear that youngsters were been given an opportunity. It makes sense to give them a long rope because of the number of wickets they have taken in the last year," the selection committee chairman said.
"It's heartening. They kept on improving game after game. It makes sense to continue with them when they are winning games at home and abroad."
Related
MS Dhoni's Chennai Super Kings mantra: 'We should swim or sink together'
Watch: Virat Kohli helps MS Dhoni after CSK skipper forgets team changes