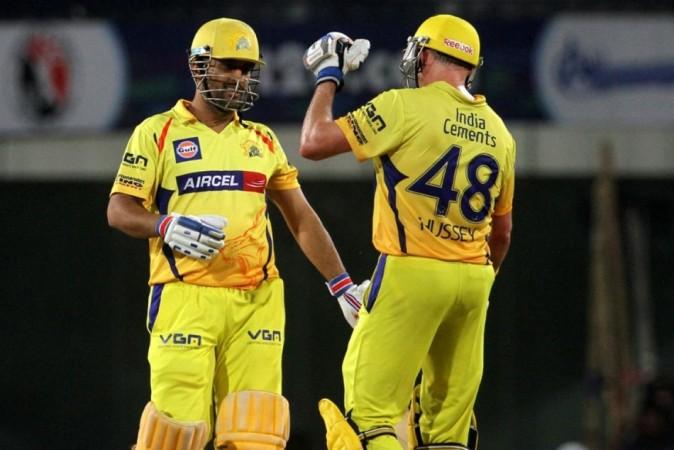 MS Dhoni wants Michael Hussey to take over the most prestigious job in Indian cricket.
Reports have suggested Dhoni, who dramatically announced his retirement from Test cricket, thinks Hussey should become India coach when Duncan Fletcher's contract expires after the 2015 World Cup in Australia and New Zealand.
One does not need a rocket scientist to understand that Fletcher's time as coach is coming to a gradual end and with such suggestion from the former Test captain, he can start packing his bags, irrespective of the 2015 World Cup results.
Flecther has not been a major favourite for some time now and a number of former cricketers also wanted him out. It was under his reign that the Indian team lost miserably against Australia and England abroad.
It has been reported by the Hindustan Times that Dhoni's suggestion of appointing Hussey has already reached the BCCI hierarchy.
Having played with Hussey in the IPL for Chennai Super Kings, the two developed a great understanding. There is some calmness in Hussey, which was also a strong characteristic of Dhoni and former coach Gary Kirsten.
But there are a number of factors which the BCCI would consider before thinking seriously about Hussey's appointment. The BCCI would think twice before roping in an Australian for the job, especially after the appointment of Greg Chappel, which destroyed some players' career as well.
But there is a great deal of difference between Chappel and Hussey, which could swing things in Hussey's favour.
Hussey could be the right person for the job. With the experience of 79 Test matches under his belt, he could help team India reach greater heights, for he understands the demands of modern day cricket.
But it would not be surprising if the BCCI decides to go for an Indian coach instead of a foreigner. Ravi Shastri could be in contention for the top job as well, as he is currently doing a tremendous job as team director. Other names that might come up include Saurav Ganguly and Sunil Gavaskar, amongst others.
Basically, having an Indian could be a wise move, for there might be a number of players in the dressing room who are not comfortable while speaking in English, leading to a direct communication barrier with the coach.
Huseey seems to be already helping team India. As per the Hindustan Times report, Murli Vijay overcame the challenges of playing in Australia with Hussey's help.