Former India cricket team chief selector Dilip Vengsarkar has said MS Dhoni and Gary Kirsten were against the idea of including a young Virat Kohli in the senior team for India's tour of Sri Lanka in 2008.
He added the then captain-coach duo "were keen on keeping" Subramaniam Badrinath for the tour instead of Kohli "because" the former "was a Chennai Super Kings player".
Notably, the Tamil Nadu batsman was a key member of the Chennai-based franchise's run to the final of the inaugural edition of Indian Premier League (IPL) in 2008.
Vengsarkar said he had proposed Kohli's name after he had impressed him during India Emerging Players tour of Australia in July 2008. The right-handed batsman hit 206 runs, including an unbeaten 120, from six matches, months after leading India U-19 team to a World Cup win.
"Virat [Kohli] opened the innings against West Indies [in the Emerging Players Tour to Australia] who had a few Test cricketers in their ranks, but we had none and in that match, Virat scored 123 not out. I felt that we should play this guy in the Indian team," Vengsarkar said on Wednesday, March 7, as quoted by Mid-Day.
"I felt this was an ideal situation to include Kohli in the squad. Although the other four selectors agreed with my decision, Gary Kirsten [coach] and MS Dhoni [skipper] were reluctant as they had not seen much of Kohli. I told them that I have seen him and we have to include him in the team," he added.
"I knew that they were keen on keeping S Badrinath in the team because he was a Chennai Super Kings player. If Kohli would have come in, Badrinath would have been dropped."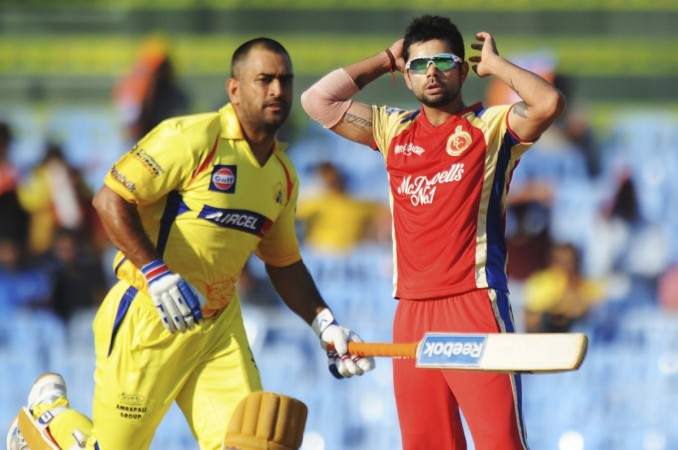 How N Srinivasan's interference led to Vengsarkar losing his job
The former India captain, who represented the country in 116 Tests and 129 ODIs, also revealed his proposed decision to back Kohli and drop Badrinath "upset" former Board of Control for Cricket in India (BCCI) president N Srinivasan and cost his job.
Vengsarkar's two-year tenure as chief selector of the India cricket team came to an end in 2008. He was replaced by former India captain Krishnamachari Srikkanth.
"N Srinivasan was the BCCI treasurer at that time. He was upset that Badrinath was dropped because he was their (state and IPL team) player.
"He [Srinivasan] asked me on what basis Badrinath was axed, and I explained that I had been on the Emerging Players tour to Australia where I saw Virat, who is an exceptional player and that is why he is in the team.
"He argued that Badrinath has scored over 800 runs for Tamil Nadu. I told him that he will get his chance. He then asked, 'When will he get his chance? He is already 29 now'. I told him he will get his chance but I can't tell you when.
"The very next day, he (Srinivasan) took Srikkanth to Sharad Pawar, who was the (BCCI) president then and that was the end of my selection tenure."
Kohli impressed on maiden ODI tour
Nonetheless, Kohli was selected in the team and he went on to make his India debut in the first of the five-match ODI series at Dambulla on August 18, 2008. The then 19-year-old finished as the second highest scorer for the team with 159 runs, including a half-century, in his first ODI series, behind skipper Dhoni (193).
Badrinath was also part of the Indian team. However, he played only three matches in the series, scoring 39 runs at 19.50. India though went on to win the series 3-2. The 37-year-old, who announced he won't be playing first-class cricket in 2017, has played only 2 Tests, 7 ODIs and one T20I for the senior national team.
Kohli's performances in Sri Lanka helped him become an indispensable member of Dhoni's limited-overs side. He played 10 matches in 2009 and 25 in 2010 before making his Test debut in June 2011 in the West Indies.