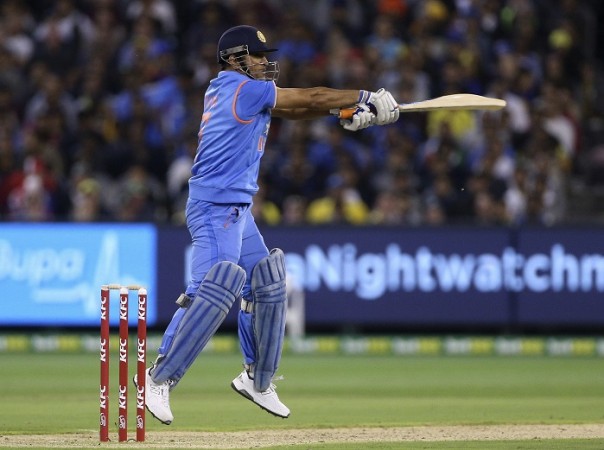 Parthiv Patel is not exactly the kind of wicketkeeper-batsman that fills you with confidence in T20 cricket, irrespective of his recent record. So, when news broke of MS Dhoni suffering a back spasm and Patel being brought in as cover for the 2016 Asia Cup T20, the immediate thought was, "Oh no, what if Dhoni is ruled out of the World T20!"
Dhoni, as much as you would like to criticise him for his recent slump in batting form, lends so much balance to India's limited-overs side, that it cannot be underestimated. In Patel or Wriddhiman Saha or Sanju Samson or any of the others trying to make it to the team, India have wicketkeeper-batsmen who are at their best when batting at the top of the order.
India's top order, at the moment, is as secure as a Swiss bank, so there is absolutely no chance of any of them batting in the top four, let alone open the innings. Hey, Dhoni would, no doubt, like to bat at No.3 or No.4, even in T20 cricket – because he is not the gung-ho, hit the ball out of the park from the first delivery kind of batsman anymore – and, despite being the captain, even he knows he has no chance of doing that.
So, Dhoni remains India's best wicketkeeping option to bat lower down the order, and this is without mentioning his obvious captaincy skills.
Imagine, India being 123/5 in the 15th over of a knockout game (or against Pakistan), and needing that impetus in the final five overs of the innings. Patel, despite some good form in the Vijay Hazare Trophy this season, is not someone you would back to hit those boundaries, is he?
Therefore, Dhoni's fitness, even with his hitting prowess waning, is crucial to India's lineup, and the sooner he gets a 100% fit, the better it is for the team.
The fans need not fret too much, though, because, according to a team official, Dhoni's injury scare is not the kind that will have you bringing out those worry lines to the forefront.
"He felt uncomfortable in the morning," a team official told Deccan Herald about Dhoni. "So it was decided there was no point risking him.
"Wicketkeeping is a specialised area so it was decided to fly in Parthiv. It is just for the sake of precaution. There is nothing serious."
Missing a couple of Asia Cup games won't be much of a problem – yes, even the India vs Pakistan match on Saturday -- but India need Dhoni fit and ready for the World T20.