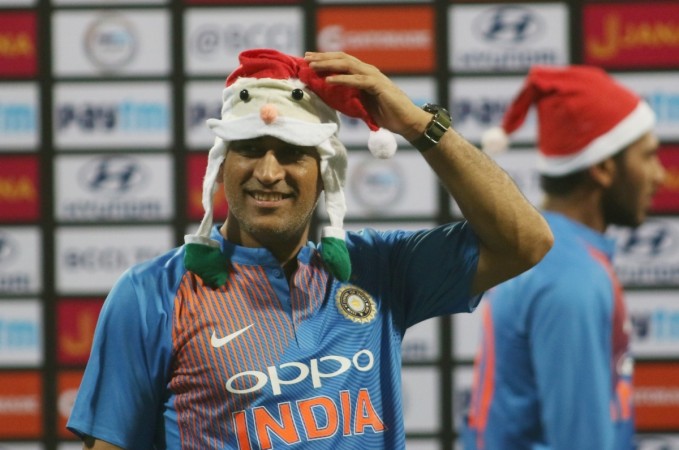 Some of the Sri Lankan players received valuable tips from MS Dhoni after the India-Sri Lanka Twenty20 International series in Mumbai last night (December 24).
India defeated the islanders by five wickets to make a clean sweep of the three-match series. Dhoni hit the winning runs, a boundary, at the Wankhede Stadium.
As both teams' players gathered on the ground for the post-match presentation ceremony, it was the turn of the visiting captain Thisara Perera to be interviewed by former India batsman and commentator Sanjay Manjrekar.
Perera was talking about learning from the T20I series against India and during this interview, the cameras captured Dhoni talking to Sri Lankan players Upul Tharanga, Akila Dhananjaya and one more player.
Former captain Dhoni was seen explaining about batting stance, bowling and playing some shots while the Sri Lankan trio listened carefully. Tharanga was seen gesturing about batting and nodding. Dananjaya too was seen nodding his head as Dhoni explained something.
The video of Dhoni talking to Sri Lankans and the pictures were shared by Twitter users. However, it was not clear whether the Indian wicketkeeper-batsman himself went to talk to them or they sought his advice.
Whichever way it was, Dhoni sharing his knowledge with the opposition camp was well appreciated by the fans on social media.