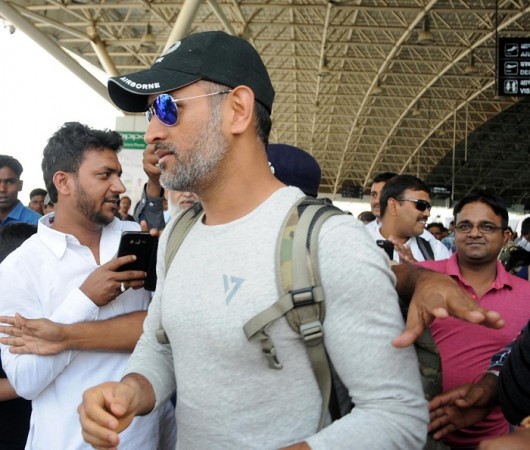 Cricket is India's number one sport, played in all nook and corners around the country. Right from a young age, kids pick up a bat and ball and play on any surface available and some of them become a great player in the future. The likes of Virat Kohli, Sachin Tendulkar, Sourav Ganguly must have all followed the same path.
There are some incidents, associated with cricket, which inspires or helps you become a good player. Dhoni has one such story to narrate.
The former India captain is one of the best players the nation has ever produced, and Dhoni believes playing with people, who were older than him in his colony, helped him become a good cricketer. Dhoni explained, stating that there were not many kids in his colony so he started to play with elder people.
"We lived in a colony and were only two or three of us that were of the same age group, the other children were at least five or six years older to us," Dhoni told The Print.
"Maybe that is one of the reasons that I play cricket well because I have always played cricket with people who were older than me, which meant that they had more power and they understood the game better. Playing with them made me better."
Dhoni, who might have come under some harsh criticism by some former players for his recent performances of late, has served India cricket extremely well.
After making his debut in 2004, the Jharkhand man was made the India captain in the next few years, and it was then, he helped India win a number of titles including the 2007 World T20, 2011 World Cup and the 2013 Champions Trophy.
Dhoni might be in the twilight of his international cricket career, but his individual records are brilliant. He has scored more than 15,000 international cricket runs in 482 matches for India.