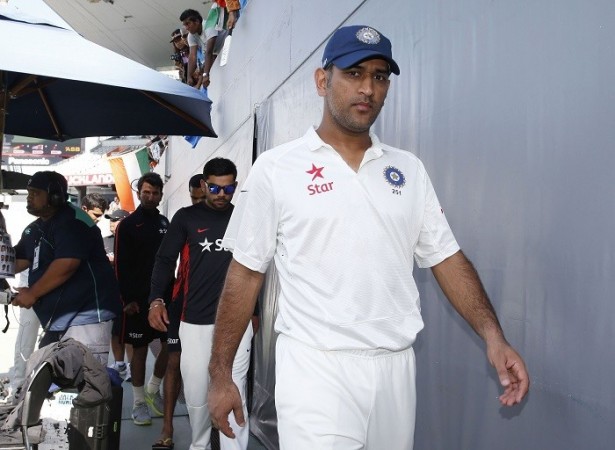 The Board of Control for Cricket in India (BCCI) has always encouraged India cricketers to play domestic cricket when they are not representing the national side. The board may thus be pleased with MS Dhoni, who could feature for his state — Jharkhand — in the Vijay Hazare Trophy in December.
MS Dhoni, who last played for Jharkhand in the Syed Mushtaq Ali T20 Championship in 2007, will participate in the domestic competition only if the highly anticipated India-Pakistan series does not take place next month.
With the Pakistan Cricket Board and BCCI not been able to come to an understanding regarding the series, one does not see the India-Pakistan series coming to fruition, which means Dhoni is on course to dazzle his state fans in the Vijay Hazare Trophy.
India have a very busy cricket schedule next year, which includes an important series against Australia in January and the 2016 T20 World Cup in India, so one might not be able to see Dhoni featuring for Jharkhand consistently in domestic competitions, which is understandable. Dhoni can use such domestic competitions to remain in perfect shape for future international series as he has retired from Test cricket.
Jharkhand State Cricket Association (JSCA) secretary Rajesh Verma said Dhoni could also lead the side if he wants.
"We have spoken to Dhoni and he has said in all likelihood he will be available (if there's no Pakistan series) to play for Jharkhand in the Vijay Hazare Trophy. We have not discussed how many matches he will play or whether he would like to lead the side. But if he wants, obviously, he will lead the side," PTI quoted Verma as saying.
Dhoni is the biggest cricketer to have emerged from Jharkhand, and has been one of the inspirational figures of the state. Youngsters look to him as role model, and his presence in the state team will definitely help youngsters as the ODI and T20 skipper has huge experience under his belt at the international level.
"His presence will obviously be a great boost for the boys. Whenever Dhoni has got the opportunity, he has had encouraging words for the boys. Only the day before I saw him training at the main stadium alone. Right now, the senior team is in Tripura for the Ranji Trophy," said Verma.