India women's cricket team wicketkeeper Sushma Verma took to cricket when she was 17.
The first cricketer from Himachal Pradesh to represent the national women's team was juggling between badminton, volleyball and handball, but always had the interest for cricket. Her grandfather and herself reportedly kept themselves informed about men's cricket team's progress by reading cricket magazines. Sushma even woke up for the early morning matches in New Zealand and followed scores on the radio.
However, a career in cricket did not even feature in her wildest dreams until she joined the Himachal Pradesh Cricket Association (HPCA) academy in Dharamsala in 2010. However, within three years, the Shimla girl was able to join Mithali Raj's Indian side as she made her T20I debut against Bangladesh in Vadodara in April, 2013.
The 24-year-old has played 29 ODIs, 19 T20Is and a Test since then. Her performances at the Women's World Cup was overshadowed by the heroics of Harmanpreet Kaur, Raj, but Susha finished with the most number of dismissals -- 15, seven more than nearest rival Alyssa Healy of Australia, at the quadrennial world event, in which India finished runners-up.
Verma, who was also offered a Deputy Superintendent of Police post by the Himachal Pradesh government opens up about her favourite wicketkeeper, the World Cup heartbreak, Women's IPL and a lot more in an exclusive interview to International Business Times. Below are the excerpts from the interview.
---
IBT: What motivated you to take up cricket?
Verma: I was always inclined towards sport but had never planned to have a career in cricket. Signing up and pursuing cricket happened by chance. I enrolled in the HPCA residential academy after completing my schooling.
Upon joining the academy, I realised my batch mates were way ahead of me, with a strong foundation and solid knowledge of basics in place. I was starting from the ground level.
However, I never let that deter my confidence and went ahead with my training. Eventually, with time I saw myself becoming better and maturing as a cricketer. With the results of my hard work starting to show, it became a motivation for me to keep going.
IBT: How did the World Cup 2017 final loss affect you?
Verma: It never feels good to be on the losing side, and it felt worse this time around as I failed to contribute with the bat. In the end, irrespective of whether you win or lose, it is a learning process.
While the disappointment will exist, the warm welcome that we received from the country and Board of Control for Cricket in India (BCCI) gave us a sense of happiness and satisfaction. It strengthens my belief that from now on women's cricket in India will definitely rise to a new level.
IBT: Your role models?
Verma: On the field, Adam Gilchrist and Sachin Tendulkar have been my greatest inspiration. The way Adam Gilchrist used to keep wickets was nothing short of incredible, and it has been a constant source of motivation for me.
Off field, my mother and grandfather are my role models and are a constant source of encouragement.
IBT: Who is your favourite wicket-keeper in men's cricket?
Verma: There is no denying the fact that MS Dhoni is the best in business today. His rapid reflexes and impeccable decision-making abilities make him so successful.
Nevertheless, my favourite wicket keeper will always be Adam Gilchrist. I really admire the way he kept wickets throughout his career and I follow his videos closely, observing and learning from every move. His skills are just unmatched.
IBT: How has the government support for women's cricket been? Thoughts on Women's IPL?
Verma: The Government of India has been very supportive. In fact, I was recently appointed as the DSP of Himachal police department. My fellow team members are also being honoured by their respective state governments as well. In my view, we need to focus on improving the basic infrastructure to encourage more women to pursue this sport.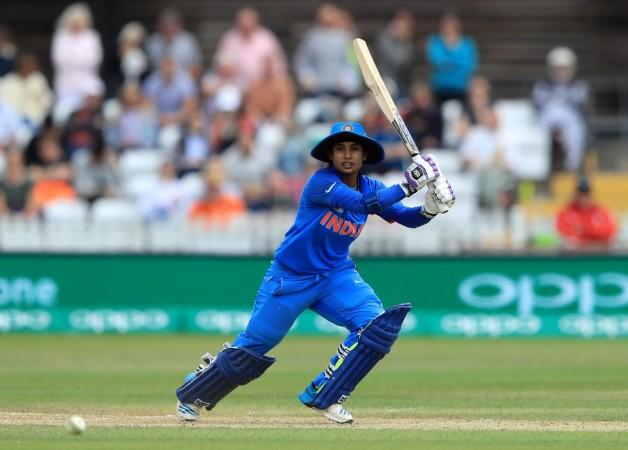 With regards to a women's Indian Premier League in cricket, there was some talk about its introduction after our World Cup stint. Initiatives such as these will push more women to pursue cricket in India.
IBT: Do you think women cricketers can match the men when it comes to sponsorship deals?
Verma: In India, cricket has always been appreciated for the entertainment value it offers to the spectators. In order to match up to the standards of men's cricket team, sponsors will have a crucial role to play.
The scenario is rapidly changing, and I hope in the coming years women cricketers will get equal attention from the sponsors.
PUMA offered me a sponsorship at a time when I was relatively unrecognised as a cricketer, and I was still purchasing my wicket keeping gear myself. With PUMA's support, I got the opportunity to stand out and emerge triumphant both on and off the field.