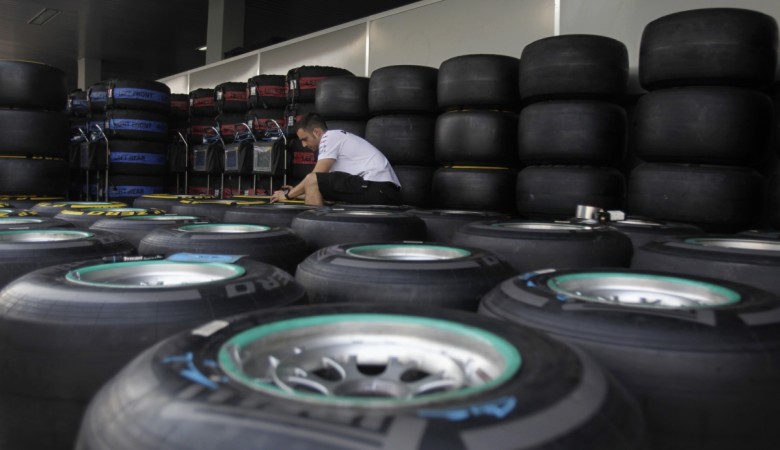 MRF created a record on Wednesday on the stock markets when the company's share price hit Rs 50,000, making it the most expensive scrip in India. The stock closed at Rs 49,734, a gain of Rs 3,135, or 6.73 per cent to its Tuesday closing price.
The nearest to MRF's share price is that of Eicher Motors Limited (EML), which closed at Rs 25,741, up 4.58 per cent from its previous close.
MRF shares have gained 51 per cent in the past three months, based on the closing price of Rs 32,879 on June 28. The one-month gain is 32.65 per cent, calculated from its August 28 closing price of Rs 37,490.
Another expensive is Bosch, which closed at Rs 23,209.60 on the BSE on Wednesday.
The tyre industry, comprising major players like MRF, Ceat, JK Tyre and Industries, Apollo Tyres, Goodyear India and Modi Rubber, is expected to grow at about seven per cent in volume terms in the current fiscal, according to an update by India Ratings, though revenue growth will be comparatively lower.
The industry is poised to benefit from "stead" demand from original equipment manufacturers (OEMs) and improvement in replacement demand, the ratings agency said in a note on September 22.
"However, revenue growth for sector companies might be lower than the overall growth in volume demand due to an increase in imports as well as pricing pressure," India Ratings said in its note.
Spoiling the party for the industry is imports, especially from China.
"Rising imports trend could continue increasing the pressure on the volumes of domestic manufacturers in FY17. Import volumes in both passenger car radial and truck & bus radial segments grew 22% and 40% yoy, respectively, in 1QFY17. The T&B segment accounts for around 55% of the industry revenue and a continued increase in imports in this segment could lead to a revenue decline for domestic tyre companies," the agency said.

"The revenue growth of major tyre manufacturers is likely to be in the range of 3%-6% (FY16: below negative 2.5% to positive 2.5%) in FY17, with higher volume growth negating the year-on-year decline in pricing. Companies could see a moderation in EBITDA margins, due to the recent increase in input costs as well as pricing pressures," it added.
Ceat shares closed five per cent higher at Rs 1,254.80, gaining 54 per cent in three months based on closing price of Rs 814.40 on June 28.
Apollo Tyres gained 2.44 per cent to end at Rs 220.45.