At least 30 persons drowned when a bus loaded with passengers fell into a canal on Tuesday morning in Sidhi in Madhya Pradesh. At least seven persons had been rescued so far.
As per sources, 50 passengers were travelling in the bus at the time of the accident. According to eyewitnesses, the bus sunk in the canal and not visible. It is feared that the bus was swept away in the water current.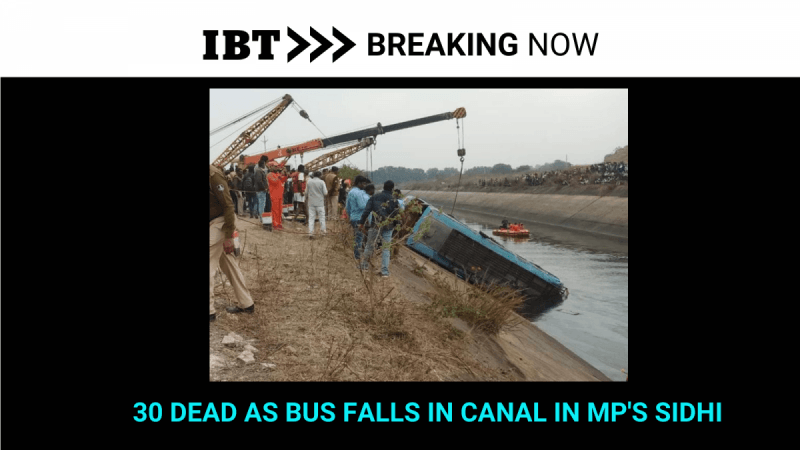 State Disaster Relief Force (SDRF) and divers have reached the spot in Sidhi. Water from Bansagar canal is being released into Sihawal Canal to lower its water level for the rescue operation.
CM announces Rs 5 lakh ex gratia
CM Shivraj Singh Chouhan has taken cognisance of the matter and has spoken to the district collector asking him to quicken rescue and relief operations. Shivraj Singh Chouhan has also announced ex gratia of Rs 5 lakh to the kin of the deceased.
"What has happened is extremely tragic. Rescue work is already on. Two ministers - Water Resources Minister Tulsiram Silawat and MOS for Panchyat Ramkhelawan Patel - are on their way to the site in a state plane. Families of those who have died will be given a compensation of Rs 5 lakh. The entire state is standing with those affected," Chouhan said in a video message.
PM Modi said, "The bus accident in MP's Sidhi is horrific. Condolences to the bereaved families. The local administration is actively involved in rescue and relief work."
His office added in a tweet, "PM Narendra Modi has approved an ex-gratia of Rs 2 lakh each from Prime Minister's National Relief Fund for the next of kin of those who have lost their lives due to the bus accident in Sidhi, Madhya Pradesh. Rs 50,000 would be given to those seriously injured.