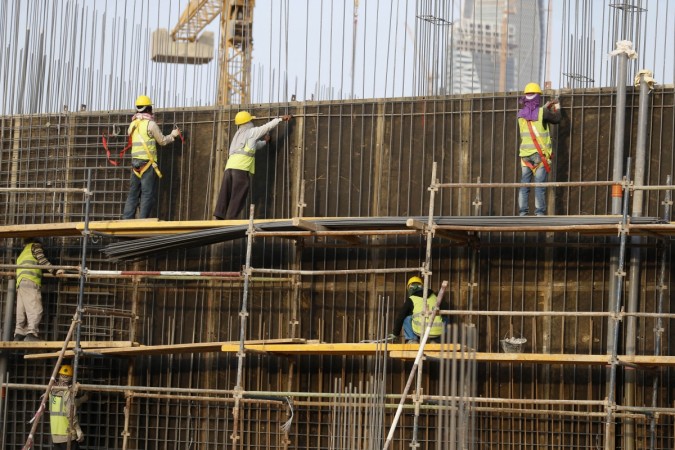 Even though it has often been speculated whether Saudization and "dependent fee" would lead to a lesser number of Indians immigrating to Saudi Arabia, reports now have it that the country still remains one of the most preferred destinations for Indians seeking jobs in other countries.
The number of expatriate Indians in Saudi Arabia increased by over 2,00,000 within just seven months. The number was pegged at 30,39,193 in March this year and in October it was revised to 32,53,901, IANS reported citing a data provided by the Embassy of India in Riyadh.
While Saudi Arabia is known to take in a lot of blue-collared employees from India, the country is now also employing workers in various professions such as doctors, engineers, oil technologists, and IT experts. With this, India also continues to be the country, which receives the highest amount of migrant remittances.
In 2015, the amount was recorded at about $69 billion, according to a data by the Pew Research Center. While 2016 saw a fall of about $6 billion in this amount, it is likely that the year 2017 may see an improvement, considering the number of Indian workers in Saudi Arabia has seen a rise.
It was earlier thought that Saudi Arabia's revised Nitaqat (Saudisation) scheme would affect Indians working in the country in a big way, as since September 2017, not all organisations have been allowed to apply for new block visas for its migrant employees. Under the scheme, only high-grade firms can apply for the block visas. Firms are given the tag of high-grade companies based on the number of locals it hires and a few other criteria. Now, only organisations in the "Platinum" and "High Green" categories are able to apply for these visas.
This is especially bad news for Indians as they are mostly hired in the construction and hospitality sectors and most of these companies do not come in the "Platinum" and "High Green" categories. This comes after Saudi Arabia's Ministry of Labour and Social Development's July decision, which said that jobs at confectionery shops and departmental stores must be restricted to citizens of the kingdom. Not just that, the Shoura Council had reportedly also asked the ministry to shut down smaller groceries and other supply stores and issue licenses to larger stores which can employ locals, thus increasing employment.
If that wasn't enough, the Saudi government had also imposed the much-discussed "dependent fee." Under this, expats are required to pay 100 Riyals (about Rs 1800) per month for each dependent member in the family. The residents at present pay 50 Riyals for each family member.
The new tax will turn out to be rather expensive for the lakhs of Indians living in Saudi Arabia on a family visa. For instance, a person living with wife and two children will have to shell out 300 riyals each month, which is approximately Rs 5,170. Meanwhile, what adds to the woe is that the entire amount for the year needs to be paid in advance while renewing the residency permit.
If the 100 Riyals per family member per month wasn't enough, the tax is set to increase by 100 Riyals every year until 2020, which means by then the fee for each family member will be 400 riyals (Rs 6,900 approx).