Lamborghini is inching closer to the debut of its most important model in this decade, the Urus SUV. An SUV is a significant big step from the company known for making fast cars. Lamborghini decided to go beyond sports cars in order to raise the volume and the mission will be continued with another new model which is also not its domain.
The model in question is a four-door, four-seater model which can be called super sedan. The super sedan is expected to make debut in 2021 and works are already underway reported Autocar. The sedan project is reportedly part of Lamborghini boss Stefano Domenicali's plan to set out a roadmap for sustainable growth.
If the report is anything to go by, the super sedan will be the fourth model from Lamborghini, others being Aventador and Huracan sports cars and the Urus. Currently, discussions are going on how Lamborghini could take advantage of platform developments at the Volkswagen Group to make profitable cars despite compromising on exclusivity.
It looks like the Urus has given Lamborghini the push to other uncharted territories. When asked about the possibility of a new model line, Federico Foschini, Lamborghini's commercial director, said, "of course we should always be looking to grow. If we can take this first step with Urus – a huge step – then there are possibilities."
The publication claims the super sedan will be a front-engined, four-door four-seater. This layout, in fact, is not entirely new to Lamborghini. The company had unveiled a one-off four-door sedan christened Estoque at the 2008 Paris Motor Show.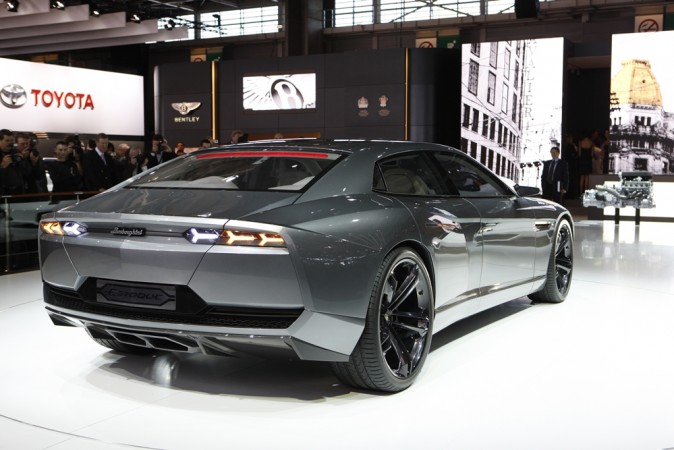 Development of production later put on hold over the global economic crisis. The company then moved to building SUV over surging SUV trend globally and the financial benefits of sharing the VW Group's MLB Evo platform.
It looks like senior persons of the company now think it's the right time to give wings to sedan project as it will bridge the gap between the Urus and its other two models.
Source: Autocar