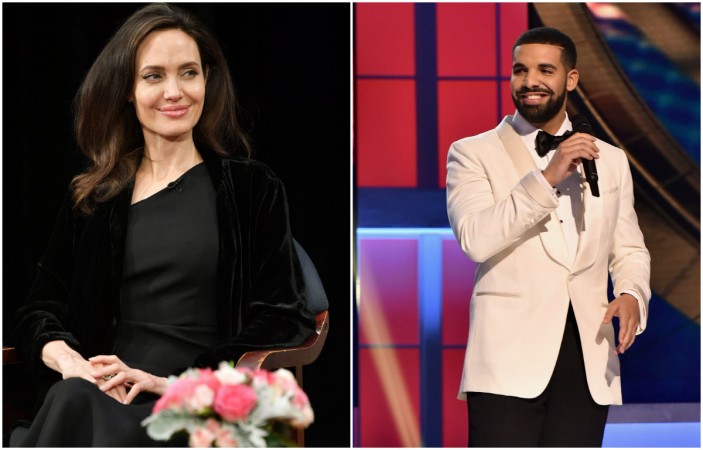 What! Is Drake Angelina Jolie's new toy boy? — there is a new gossip in the tinsel town as claimed by the new issue of the Australian version of OK! magazine.
It all started when Drake posted a photo of himself on Instagram sitting alone at a table, along with a caption that jokingly hinted how Jolie "stood me up."
And, Hollywood Life made up a report based on that saying Jolie's kids wanted her to date the Hotline Bling crooner because it would be the "coolest thing" ever.
Also read: Angelina Jolie headed for a 'physical meltdown' as actress 'going without food or sleep'?
While Gossip Cop earlier busted the entire report and as well as the insider's quote which was concocted in the story, another Australian tabloid took a step ahead and added more fuel to the fire to make it juicier.
The tabloid came up with a cover in support of their story — one arrow pointing to Drake says, "OMG! He's In Love," then another pointing to Angelina Jolie and her kids says, "Ange's Toy Boy: Daddy Drake."
Previously, a source close to Jolie confirmed that "None of it is true."
Both the reports seem like a desperate effort ever since Drake shared the picture on Instagram about getting stood up by Brad Pitt's estranged wife. They did not even bother to mention Drake's year-old quote to give a positive outlook as he once said in an interview, "I love older women."
Like many other such stories, Gossip Cop fact-checked the stories and revealed the truth behind it.