Compared to previous years, Lenovo-owned Motorola has lost some vigour in terms of software support for the loyal patrons of Moto series phones. It is one of the first to offer pure Android experience on the devices and also beat Google in offering the latest update, but lately rival companies like Nokia, OnePlus have increased the competition and Motorola is lagging behind them.
However, it has not given up and Motorola seems like it might redeem the lost glory in the New Year 2019, with the announcement of Android Pie for the Moto G6 Plus. Also, the company has revealed the release notes for the device owners to know what all new features coming in the Google's new sweet pastry dish-flavoured mobile OS.

"We are excited to announce a new software update for moto g6 plus. Android™ 9.0 Pie improves your mobile experience from the new Intuitive Navigation and Recent App, an improved Do Not Disturb mode and a colourful settings menu, to anticipated longer battery life and
revamped split screen. Android Pie also brings a redesigned Quick Settings, simplified volume controls, an easier way to manage notifications and more," Motorola India said on the official software support page.
As of now, Android Pie is being rolled out in India region and is expected to reach other corners of the world by this weekend.
Here's how to install Android Pie on Moto G6 Plus:
Step 1: Once you get new software notification, select "Yes, I'm in"
Step 2: After the software is downloaded, select "Install now"
Step 3: After the software is installed, your phone will restart automatically
Step 4: Your phone is now updated
If you haven't received any update notifications, check it manually by going to Settings >> phone >> check system update. If it says there is an update available, follow the procedure as mentioned above.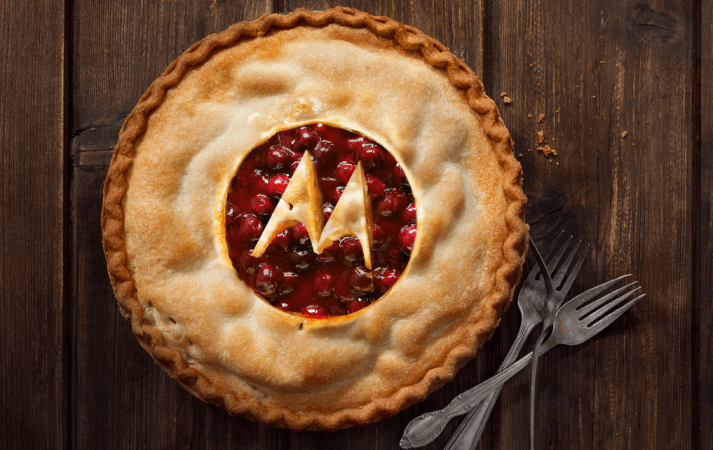 The company is expected to expand the Android Pie availability to the generic model Moto G6 in coming days and later to other Moto series phones.
Read this—Motorola Android Pie tracker: Get real-time software release status for Moto G6 and more
Here's official change-log of Android Pie for Moto G6 Plus:
Adaptive battery: Go longer with a single charge. It prioritises battery power on the apps
you use the most and applies restrictions on the ones you use the least. Battery saver can
now be activated from 70% or below.
Adaptive brightness: Fewer manual adjustments to perform better. Machine learning takes
notes of your habits and automatically adjusts to your activities.
Quick settings improvements: No shortcuts anymore (toggles are no longer expandable,
but press and hold a toggle goes to the setting detail). The icons have been redesigned with
a rounded concept and circular background.
Rotation key: Android Pie presents a temporary rotation even with the auto-rotate
disabled. A rotation button is displayed whenever it detects that your phone has changed
orientation.
Dual SIM settings: By pressing the SIM Card toggle in the Quick settings, a full screen
activity is shown to select preferred SIM and manage data usage.
Redesigned Settings app: Colourful icons for each selection with a circular background. It
also warns if the phone is muted or in Do not disturb mode. Order, name and placement of
the settings options have not changed.
Better screenshots: Another handy Android 9.0 feature is the addition of the virtual
screenshot button/shortcut to the power menu (the old power and volume down method (still works). You can also edit your screenshots immediately after taking them and a delete
option is also available.
Improved audio controls: The volume slider is now vertical and close to the volume
buttons. Users can switch between ring, mute and vibrate-only mode. Plus, media controls
are now the default volume adjusted, and Do not disturb cannot be turned on/off via the
volume keys anymore. Bluetooth device volumes are also accessed whenever connected. As
usual, 'Volume Up + Power' change the ring mode to vibrate.
Zoom in text: You can finally manage the annoying mistakes of selecting incorrect text.
Now, when you press and hold a phrase or text, it will automatically magnify at the pointer.
It also helps you read small text and select words precisely.
New and updated emoji: 157 new emojis, as well as a gender-neutral concept.
Settings icon while on PIP mode: Tapping the new settings icon brings you to the app's PiP
settings, where you can enable or disable the feature.
Other UI changes: Time is now on the left side and the search bar is now rounded. There is
a new task manager/recents list that now shows a horizontal list instead of a vertical one and
includes the split screen capabilities by pressing the app icon above the thumbnail. Dragging
the split screen border will select the app you want in full screen