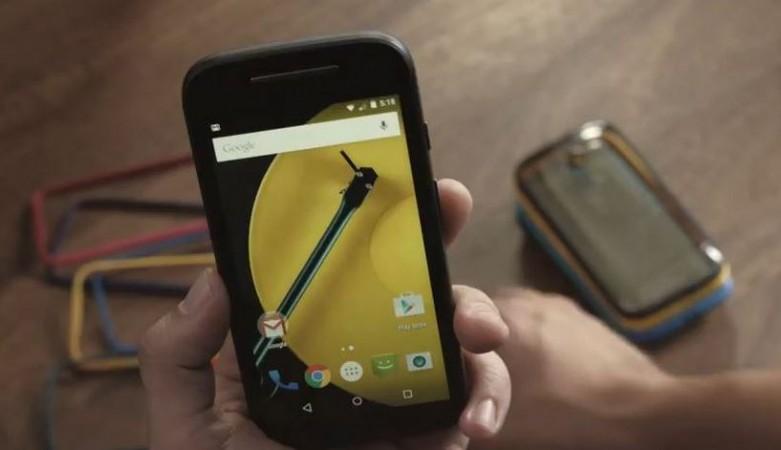 It seems Motorola can't wait more to compete in the budget smartphone category. Following its US release earlier this week, Motorola has released a teaser video in its official YouTube channel.
Highlighting the key features of Moto E successor, the video concludes with revealing its price for the Indian market. Following a hashtag #choosetostart, the price mentioned as 3G model starts from Rs. 6,999, similar to the launch price of Moto E 1st generation in India.
However, Motorola hase not mentioned anything on the availability or price of the LTE 4G model of Moto E 2nd Generation. Quoted at $149.99 in the US, the phone is expected to be priced between Rs. 8,000-8,500 in India. At that price, it will compete with Lenovo A6000, a 4G smartphone available at Rs. 7,999 and Yu Yureka, another 4G device at Rs. 8,999.
The 2nd Generation Moto E may still expect a mixed response from customers for the following reasons:
Pros:
Android 5.0 Lollipop
Though most of the competitors in its price range feature similar or superior features, all of them run on Android Kitkat 4.4.4 till date. Getting Android cosmetic interface and all other superior features of Lollipop out of the box is a strong reason for a budget smartphone to be considered.
Stock Interface
Most of the Android smartphone manufacturers feature an overlaid proprietary interface over Android OS. Some of them are really very intuitive while some feature a bloated interface with lots of bloatware, some consume memory a lot.
Happily the Moto E 2nd Generation features stock Android interface which is easy and intuitive to use. Featuring less bloatware may be another reason for considering a Moto E 2nd Generation.
Battery
Moto E 2nd Generation packs a 2390 mAh battery which again sounds less. But Motorola played a clever trick here by keeping the display resolution down which will surely give some more power to the user. For your information, the A6000 features a 2300 mAh battery and Yureka features a 2500 mAh battery. Considering the display size and resolution both sound less in comparison. However choosing a qHD display for a not-so-cheap smartphone is a decision which needs to be tested, especially when most of the competitors offer 720p display at the same price.
Design
Motorola has added some subtle modification to give Moto E latest generation look like a high-end Moto X or G smartphone. With this smartphone Motorola has also released few new back covers named as 'band' and 'grip shells'. Targeting young consumers, the 'bands' are available in six colour options including red, purple, raspberry, blue, golden yellow and turquoise. The 'Grip Shell's' offers raspberry, blue, turquoise, charcoal, golden yellow and blue.
Cons
Camera
The Moto E 2nd Gen features a Qualcomm Snapdragon 410 Quad Core SoC with 1GB RAM and 8GB ROM, same as that in its most potent competitor's Lenovo A6000. However, the Moto smartphone further features a 5MP rear camera and a VGA front camera which is far less to be counted as standard. For instance, A6000 features a 8MP rear and a 2MP secondary camera.
Footprint
Measuring 129.9x66.8x12.3mm and weighing 145g, the Moto E 2nd Generation is thick and heavy, around 4.1mm more thick and 17g heavier than Lenovo A6000. Now, budget customers also expect their smartphone to be slim and light. Featuring only colourful looks might not be able to convey a positive message to customers.
Hello Moto, are you listening?
Related
Motorola Launches Moto E (2 Gen): See What's New in Next Generation Budget Smartphone [Video Demo]
MWC 2015: Meizu to Launch Octa Core Ubuntu Smartphone MX4; Features
Moto 360 Smartwatch Gets Android 5.0.2 Lollipop Update; What about Moto Smartphones?
Micromax Yu Yureka vs Lenovo A6000 Review: Which Smartphone Should You Buy?
Lenovo A6000 Review: Cheapest 4G Smartphone with Dolby Sound and 64-bit Processing