Lenovo-owned Motorola has announced three new Moto Mods for premium flagship Moto Z franchise in India. The three new Mods are the JBL SoundBoost 2 speaker Mod, Moto TurboPower Pack battery Mod, and the GamePad Mod.
Basically, Moto Mods snap on magnetically to the back panel of the handset which allows users to transform their Moto Z series smartphones to add advanced functionality like a movie projector, boombox or a battery powerhouse.
The new Mods will be available on Flipkart and all Motorola exclusive stores "Moto Hubs," starting December 17.
Sudhin Mathur, Managing Director, Motorola Mobility India says, "We are ending the year on an exciting note and have upheld our commitment to building a better mobile future with the promise of limitless possibilities, through the new mods. The partnership with RentoMojo is basis our understanding our customers' better and ensuring that we work relentlessly to remove barriers that deter them from adopting new innovations. This is a unique concept and we are positive that our customers will embrace it."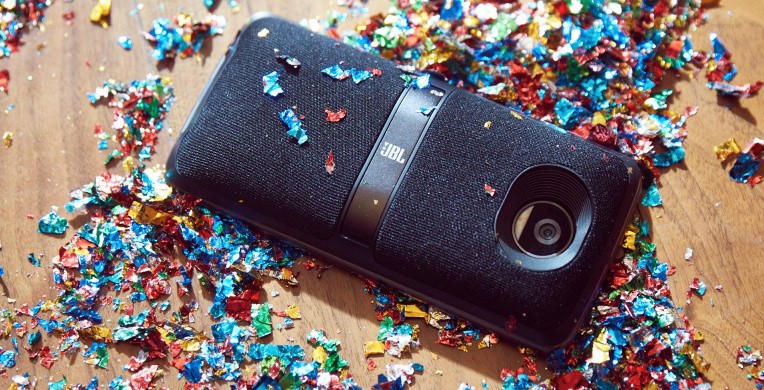 The JBL SoundBoost 2 will be available with a price tag of Rs 6,999 and claims to deliver party-like music quality with 10 hours of playtime. A new app called "My JBL SoundBoost 2" will let the user adjust the sound.
The GamePad Mod will cost you Rs 6,999 and will allow you to transform the phone into a hand-held gaming console with a simple snap. It comes with dual-control sticks, D-pad and four action buttons for a true gaming experience along with a 1,035mAh built-in battery.
The Moto TurboPower Pack Mod is priced at Rs 5,999 and the extended battery adds an extra day of battery life to your smartphone.
Motorola has also come up with a new collaboration with RentoMojo that will let customers experience these latest Moto Mods, before actually buying them. Users can rent a Moto Mod for a week at Rs 399. The service will be available across metros starting December 23.