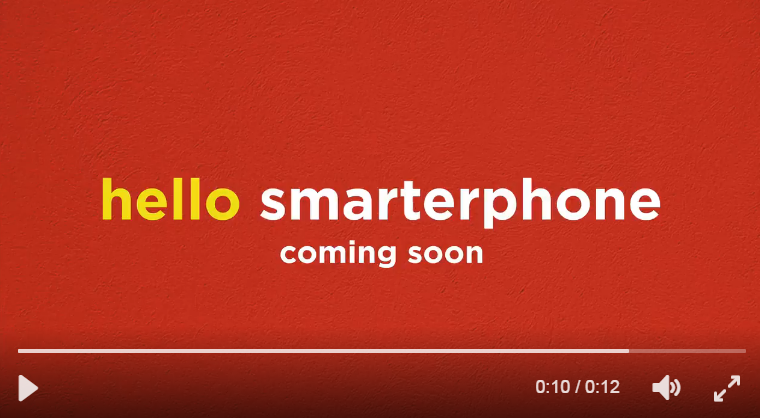 Lenovo-owned Motorola has posted a cryptic video ad with #Smarterphone hash-tag on Twitter confirming that the company will be releasing a brand new mobile in the coming days.
In the short 12-second clip, Motorola is showing a man having trouble with watching a music video, as his phone's audio is bad and the display is crisp enough to watch it from far. This parody video does indicate that the upcoming phone will have good display and stereo speakers and it also accompanies a message that reads-- "Gear up to bid Goodbye to old struggles and Say Hello to a #Smarterphone. Watch this space closely to stay updated!"
Also read: Google Opinion Rewards app goes live in India; Here's how to get started in three simple steps
What will it be—Moto C or Moto E4 or Moto GS series?
Motorola unveiled the Moto C and the Moto C Plus earlier in month in Europe and many are of the opinion that they might finally get released in India, which is the company's second biggest mobile market after Brazil.
However, Motorola in the Moto C series press note had revealed that they would initially be made available this spring in select markets of Latin America, Europe and Asia Pacific with no mention of South Asia.
Read more: Complete specifications of Moto C series
So, there is also a slight possibility of Motorola launching the long rumoured Moto E4 or Moto GS series, as they have been frequently making appearances on the Interent in the recent past, be it on performance benchmarking sites, Twitter (leaked images) and other social media platforms.
Moto E4 series: What we know so far
It is expected to come in two variants—Moto E4 and the E4 Plus–having 5-inch HD 2.5D display and 5.5-inch HD display, respectively. The Plus variant will be backed by a 5000mAh battery.
Moto GS series: Expected features
Even this model is also said to come with two variants—Moto GS and the GS+ (Plus)— having 5.2-inch Full HD display with full metal body and a 5.5-inch Full HD display with dual rear camera setup, respectively.
As per our sources, Motorola will soon be inviting media for a product launch event in Goa by the end of this month. We just have to wait a few more days to know what the company has in store for fans.
Watch this space for latest news on Motorola products.