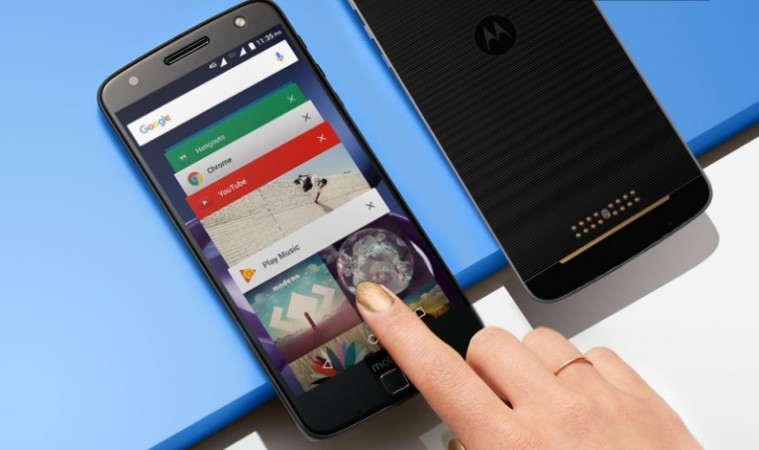 2017 is a busy year for smartphone makers and consumers are benefiting from the competition in the market. With companies like Xiaomi, OPPO, Vivo and Nokia making their presence felt with respective smartphone launches, Lenovo-owned Motorola is all set to make it big in the premium, mid-range and affordable smartphone categories.
A fresh leak by known mobile tipster Evan Blass suggests Lenovo have confirmed all Motorola smartphones to be launched in 2017 including Moto Z, Moto X, Moto G, Moto E and Moto C series.
Lenovo is set to launch two devices under each of its smartphone series, except for the "X" series, which will just have the Moto X 2017 edition. The leak comes shortly after the Moto X 2017 video presentation got leaked online, which left little to the imagination about the smartphone. Other smartphones shown in the latest leak have already been spotted in the wild.
Under the Moto Z series, Motorola is expected to launch Moto Z Play and Moto X Force. The key highlights of the smartphones include a 5.5-inch Full HD display for the Z Play, ShatterShield display and 1Gb LTE support for Moto Z Force. Both variants of Moto Z will support Moto Mods.
Then there's the popular Moto G series, under which we can expect to see Moto GS and Moto GS+, which will likely succeed the recently-launched Moto G5 and Moto G5 Plus. In terms of specs, the Moto GS is likely to get a 5.2-inch Full HD display with full metal body and the Moto GS+ features a 5.5-inch Full HD display with dual rear camera setup.
The new leak also points to two models under the Moto E series. The upcoming fourth-gen Moto E and Moto E Plus will come with 5-inch HD 2.5D display and 5.5-inch HD display, respectively. The Plus variant will be backed by a 5000mAh battery. These models will target budget shoppers, but Motorola will also have ultra-affordable smartphones to cover all price ranges.
Moto C series will include the cheapest smartphones of all Moto phones. Under this new series, there will be Moto C and Moto C Plus and the leak suggests a 5-inch FWVGA display with 4G support for Moto C and 5-inch HD display with 4,000mAh battery for Moto C Plus.
It is evident that all smartphone models will be launched this year. However, their exact release date and price are still shrouded in mystery.
Stay tuned for updates.