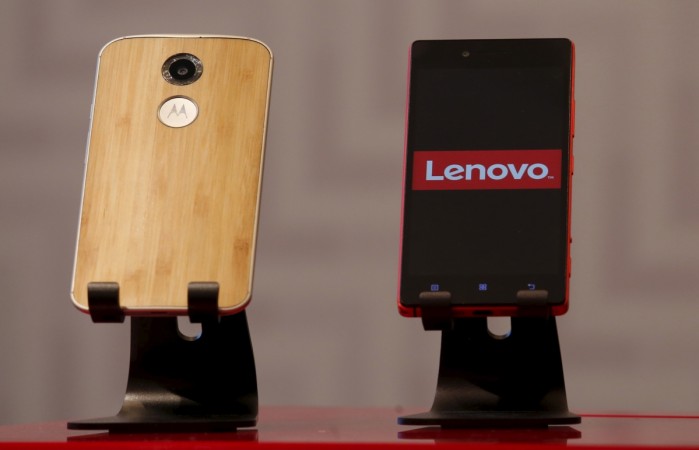 Lenovo-owned Motorola's launch event will kick-off in New Delhi at 3 p.m. on Tuesday (May 17). The company has arranged for live-streaming of the programme online so fans who cannot make it to the event will be able to watch the webcast on their smart devices.
Highlight of the Motorola event:
Motorola has not revealed the significance of the event to the media. But going by its device launch pattern over years, the company in all likelihood will unveil the long-rumoured Moto G (4th gen) aka Moto G4 series on May 17.
Furthermore, Lenovo is hosting the Tech World 2016 in San Francisco on June 9 and is slated to unveil the flagship Moto X (2016), leading many to believe that the Tuesday event in India will act as the launch pad for the Moto G4.
Read more: Lenovo Tech World 2016: Google's Project Tango, Moto X (2016) series tipped to debut next month
Word on the street is the company is expected to pull the wraps off not one but two Moto G devices — one a generic Moto G (4th gen) model and another a top-end one, dubbed the Moto G4 Plus.
Read more: Moto G4 final round-up: Expected price, specifications, release details
To watch the Moto G4 launch live online, log on to the Motorola India YouTube channel (HERE).
Motorola's Moto G4 series launch timing details:
| | | |
| --- | --- | --- |
| City | Time | Time-Zone |
| San Francisco (U.S.A. – California) | Tuesday, May 17, 2016, 02:00:00 | PDT |
| New York (U.S.A. - New York) | Tuesday, May 17, 2016, 05:30:00 | EDT |
| Ottawa (Canada- Ontario) | Tuesday, May 17, 2016, 05:30:00 | EDT |
| Rio de Janeiro (Brazil – Rio de Janeiro) | Tuesday, May 17, 2016, 06:30:00 | BRT |
| London (United Kingdom – England) | Tuesday, May 17, 2016, 10:30:00 | GMT |
| Paris (France) | Tuesday, May 17, 2016, 11:30:00 | CET |
| Berlin (Germany) | Tuesday, May 17, 2016, 11:30:00 | CET |
| Barcelona (Spain) | Tuesday, May 17, 2016, 11:30:00 | CET |
| Amsterdam (Netherlands) | Tuesday, May 17, 2016, 11:30:00 | CET |
| Johannesburg (South Africa) | Tuesday, May 17, 2016, 11:30:00 | SAST |
| Moscow (Russia) | Tuesday, May 17, 2016, 12:30:00 | MSK |
| Abu Dhabi (United Arab Emirates - Abu Dhabi) | Tuesday, May 17, 2016, 13:30:00 | GST |
| Islamabad (Pakistan) | Tuesday, May 17, 2016, 14:30:00 | PKT |
| New Delhi (India – New Delhi) | Tuesday, May 17, 2016, 15:30:00 | IST |
| Indonesia (Jakarta) | Tuesday, May 17, 2016 16:30:00 | WIB |
| Beijing (China - Beijing Municipality) | Tuesday, May 17, 2016, 17:30:00 | CST |
| Hong Kong (Hong Kong) | Tuesday, May 17, 2016, 17:30:00 | HKT |
| Singapore (Singapore) | Tuesday, May 17, 2016, 17:30:00 | SGT |
| Taipei (Taiwan) | Tuesday, May 17, 2016, 17:30:00 | CST |
| Seoul (South Korea) | Tuesday, May 17, 2016, 18:30:00 | KST |
| Tokyo (Japan) | Tuesday, May 17, 2016, 18:30:00 | JST |
| Canberra (Australia - Australian Capital Territory) | Tuesday, May 17, 2016, 19:30:00 | AEST |