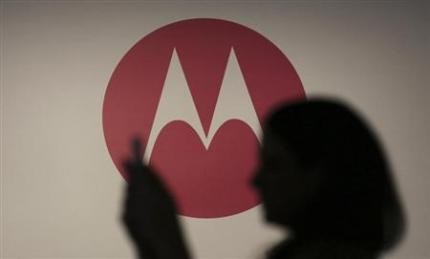 Motorola has begun shipping Moto G2 smartphone units to India ahead of its official launch this week.
According to leaked import shipment manifests of Zauba.com (an India based logistic company), more than 70,000 units of Motorola device (XT1068), believed to be Moto G successor have landed in India (Bangalore) from China.
This new revelation gives a hint that the American company is likely to release the second generation Moto G on the launch day, which is scheduled for 5 September, New Delhi.
Even Motorola's exclusive partner, Flipkart phased out the Moto G (both 8GB and16GB) models this month, probably making way for its successor.
This strategy of making the device available in the market on the same launch day is nothing new in the Indian market, as Motorola had done this similar thing with Moto E in May this year. [Read full report, here]
The import shipment listing also revealed that the each unit was priced ₹10,640 and if history is taken has any indications, the final price of the device, when it gets put up on the store shelves is likely to be set around ₹13,500.
The first generation Moto G (16GB) was imported for around ₹10,900 per unit and got sold for ₹13,999 at Flipkart, reported AndroidOS.in.
As far as Moto G2's specifications are concerned, it is expected to feature bigger 5.0-inch screen with HD resolution, Android v4.4.4 KitKat OS, Snapdragon 400 processor, 1GB RAM, 8.0-megapixel camera and a 2.0-megapixel snapper on the front.
However, there is no word whether the company has any plans to release other two much anticipated devices - Moto X successor and Moto 360 smartwatch, which are also touted to be unveiled on Thursday (4 September) at Chicago, USA.
Numerous reports suggest that Moto X successor aka the 'New Moto X' (previously known as Moto X+1) is said to sport a 5.2-inch full HD display, Android v4.4.4 KitKat OS, Snapdragon 801 series CPU, Adreno 330 graphics engine, 2GB RAM, 12.0-megapixel camera, 5.0-megapixel front camera and a 2,900 mAh battery.
On the other hand, Moto 360 is the most anticipated Android Wear device in the industry. The Motorola smartwatch, which has been showed off in the recently concluded Google I/O 2014 has already garnered praises from tech critics for its visually pleasing circular display panel.
If rumours are to be believed, Moto 360 is said to go beyond just being a time-piece, it reportedly boasts of value-added features such as water-proof certifications (can withstand under water for up to 30 minutes), stainless steel case, built-in optical heart-rate monitor, pedometer, voice-activated command response system, vibration alert, Bluetooth v4.0 and Wi-Fi.