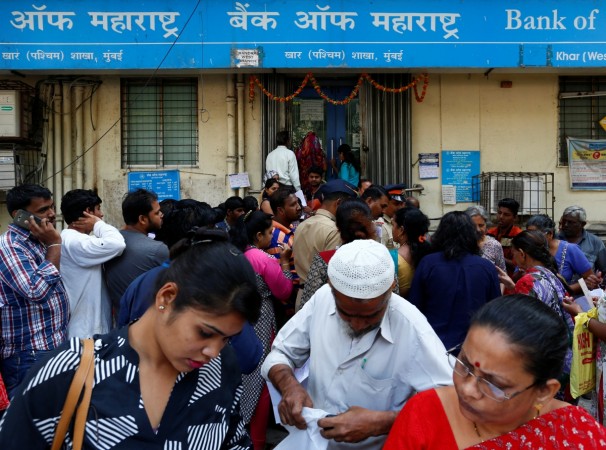 Mutual fund (MF) houses are likely to witness more collections under systematic investment plans (SIPs) in the coming months as multiple tailwinds are helping the multi-billion industry.
"The current collection under the SIP route is about Rs 3,000 crore per month, this is bound to go up to Rs 4,000 crore in the coming months," Aashish P Somaiyaa, Managing Director and CEO of Motilal Oswal Asset Management Company told International Business Times, India.
With bank deposit rates falling and small savings rates getting benchmarked to yield on market securities in the past few months, mutual fund as an investment option for retail investors is poised to gain more acceptance.
Of the total SIP inflows, about 90 percent are for equity schemes, Somaiyaa added.
However, he said it is difficult to estimate the quantum of inflows into mutual funds from the deposit surge triggered by demonetisation of high-value currencies by the Narendra Modi government from November 8.
SIP inflows were hovering around Rs 2,500 crore per month about a year ago.
The number of SIP accounts (folios) has gone up from about 75 lakh as of March 2015 to about 1.15 crore by October 2016, Somaiyaa said.
The MF industry's total assets under management (AUMs) grew 23 percent to Rs 16.28 lakh crore last month in comparison to the year-ago period, IDBI Capital Markets & Securities recently said in a note. The sequential growth was 3.1 percent. There are 44 MF houses in India.
For Motilal Oswal AMC, the sequential growth rate in AUMs was 5.6 percent to Rs 7,421 crore, while the year-on-year growth rate was 65 percent.
On the impact of the disruption caused as a result of the demonetisation, Somaiyaa acknowledged that India Inc. is bound to take a hit, but it is difficult to assess the impact. "There is no way to make out how much the earnings will get affected. It is difficult to predict," he told IBT India.