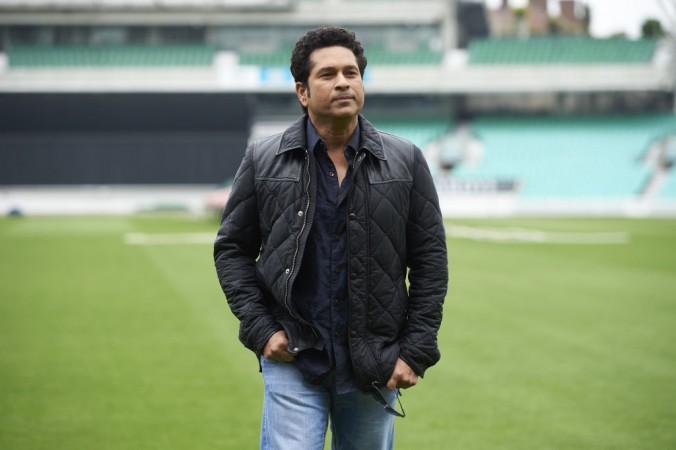 World Cup-winning batting great Sachin Tendulkar, Rio Olympic silver medalist Saina Nehwal, and India hockey captain PR Sreejesh led the charge as sportspersons posted heartwarming messages in appreciation of their mothers and motherly figures on this special day celebrated Sunday, May 13 in the country.
Tendulkar took to Twitter to wish his mother, Rajni Tendulkar. He shared a photo of her, shot during his final Test match, which was the only time she had watched him play from the stadium.
"She is the one who can take place of all others but her place cannot be taken by any other! Happy #MothersDay Aai! (sic)," the Indian cricketing icon wrote.
The former India captain, over the years, has never missed an opportunity to acknowledge his mother's role in his success. The 45-year-old recently told television anchor Gaurav Kapur on the latter's YouTube show, Breakfast with Champions, that he was extremely emotional seeing his mother at the stands of Wankhede Stadium during his final Test in November 2013.
Tendulkar had requested the Board of Control for Cricket in India (BCCI) to schedule his final Test in Mumbai so that he could have Rajni watch him play.
Hockey star Sreejesh posted an adorable photo of his mother and himself on Twitter and wrote: My mother taught me beauty really lives in places like a smile ... see from where did I copied my smile .. #mother #HappyMothersDay2018 #iloveyoumom (sic)."
Nehwal, who often travels with her mother, also wished her on the social media platform.
Meanwhile, the official Twitter page of the Indian National Football Team came up with a series of posts with messages from the country's U-17 World Cup stars for their mothers. Check them out below.
The man, who stood tall between the opponents and the net time and again in India's first ever appearance in @FIFAWorldCup, @dhee_singh01 informs, "My mom is my first inspiration to work hard. I have learnt so many things from her." #MaaMeriJaan #MothersDay pic.twitter.com/dbKoP6xiiY

— Indian Football Team (@IndianFootball) May 13, 2018
The super-agile right back @boristhangjam2 expressed that whatever he has achieved today, all because of her only, "Right from waking me up at morning to bearing every burnt, mummy has done everything possible." #MaaMeriJaan #MothersDay pic.twitter.com/MJM0F9pDc2

— Indian Football Team (@IndianFootball) May 13, 2018
The young striker @aniketjadhav09 vents out, "Mom - is for the millions things she gave me! ❤?" Surely she does bro. #MaaMeriJaan #MothersDay pic.twitter.com/iFpgvePs3X

— Indian Football Team (@IndianFootball) May 13, 2018
The young gun @KiyamAmarjit who led us during the only occasion when India played in a @FIFAWorldCup, says, "She cares me in every walk in my life. Her world starts with me and whatever I've learnt today, all because of only her." #MaaMeriJaan #MothersDay pic.twitter.com/h5WdRU4juB

— Indian Football Team (@IndianFootball) May 13, 2018
The history maker, path breaker @JeaksonT who etched his name in history having scored the first Indian goal in a @FIFAWorldCup match, says, "She is more than a superhero to me. She has a magical wand with which she solves every problem" #MaaMeriJaan #MothersDay pic.twitter.com/Szo6aEIguT

— Indian Football Team (@IndianFootball) May 13, 2018
Abhijit Sarkar, the cub who scored many a crucial goal for Indian Arrows says, "It's my mom who taught me to dream and inspired me to overcome the obstacles to achieve the same." #MaaMeriJaan #MothersDay pic.twitter.com/TLTEX0Xpnt

— Indian Football Team (@IndianFootball) May 13, 2018
On the auspicious occasion of Mother's Day, @5sanjeevstalin shared with us, "The place where I'm today, all because of her. We are alive because of her." @IndianFootball salutes her. #MaaMeriJaan #MothersDay pic.twitter.com/pApyhVx0UO

— Indian Football Team (@IndianFootball) May 13, 2018