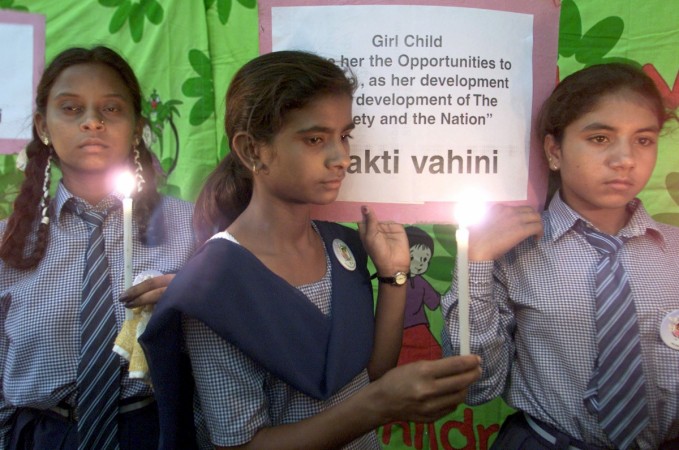 Mother's Day is an occasion to celebrate motherhood and the person who plays the biggest role in the upbringing of any human being. But amid all the celebrations, there are socio-economic stats that also bring out sad stories about motherhood and on Mother's Day 2017, let us throw some light on those issues.
Child Rights & You (CRY), an NGO which works for children's rights has cited the 2011 Census data to say that there are over 13 million adolescent girls who are married off between 10 and 19 years of age while 3.8 million adolescent girls in the country are bearing the responsibility of motherhood – at an age when they should be doing other things for their development.
Is this a happy story on the occasion of the Mother's Day?
To dig more on the pathetic tale, of the 3.8 million underage mothers, 1.4 million bear two or more children even before completing adolescence. And if education is seen as a counterpunch to curb this ill, it has been seen while 39 per cent of girls who were illiterate had started child bearing, 26 per cent of those who were literate have gone the same route. It thus confirms that education still has some role to play in women empowerment.
The CRY has also said that as per the data revealed by the National Family Health Survey 2015-16, an estimated 4.5 million girls in India aged between 15-19 are either pregnant or have delivered their babies while the survey was on. The situation is far from satisfactory in the north-eastern states as well.
Komal Ganotra, director, Policy, Research and Advocacy at CRY said: "Being married as child brides at a young age and having born children soon thereafter, these girls suffer far reaching implications mentally and physically, which further impacts their children as well. Dismal maternal care and lack of adequate nutrition especially when their bodies are too young to bear childbirth result in health implications like anaemia and risk of morbidity for the mother and a child who is undernourished."
While early marriage and motherhood rob the girl children of their right to education, lack of it makes them vulnerable to social evils like early marriage. Early marriage means early and repeated child bearing which leaves an adverse impact on their as well as their children's physical conditions.
It, therefore, gets reduced to the education. As per the NFHS data, 67% of the children whose mothers went through the secondary level of education had access to full immunisation, while only 52% of those whose mothers had no education were reported to complete full immunisation programme.
"Access to affordable secondary education is extremely critical in order to empower girls since it not only lowers the probability of child marriage, it has a direct impact on their life choices, their own health and the health of their children. It is a cycle of positive change as education also empowers girls to stand up for their rights. Our experience on ground has shown how access to schools has transformed the lives of girls in entire communities, who would otherwise have given in to expected normalcy of child marriage," Ganotra said.