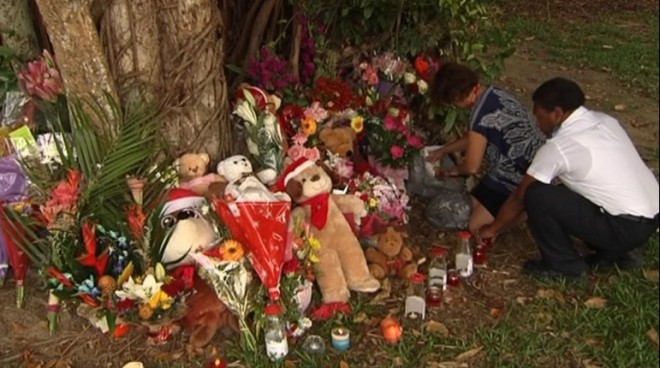 The mother of the seven of the eight children who were brutally stabbed to death in their home has been arrested, a day after the massacre shocked Australians.
Prime Minister Tony Abbott had called the incident "an unspeakable crime".
The Australian police had found the bodies of eight children, the youngest only 18 months old, in a house in Cairns on Friday.
The 37-year-old woman had received treatment for her injuries and was arrested on Saturday on suspicion of murder. She is the mother of seven of the deceased children, while the eighth was her niece.
The Australian police said they are "not looking for anybody else".
The police retrieved several knives from the house after the incident.
The bodies of the children were discovered by their 20-year-old sibling on Friday, and after the police was informed about the injured woman they discovered the bodies of the eight children inside the house.
The horrific crime came to light days after Australia was caught in a terror act wherein a gunman killed two hostages at a Sydney cafe, before being killed by the police.
"The news out of Cairns is heartbreaking. All parents would feel a gut-wrenching sadness at what has happened. This is an unspeakable crime," Abbott had said in a statement.