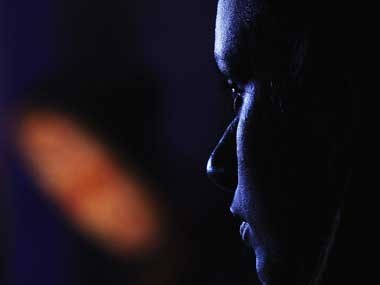 Ciera Ross, a 25-year-old mother of two, was arrested and charged with raping a man in Chicago, according to reports.
Ross and a friend, who were driving on the North Side of Chicago, saw a man walking down the 400 block of North Kingsbury, according to Huffington Post.
Ross offered him a ride, which he accepted, before pulling out a revolver and ordering him to move to the back seat of the car. She then forced him to have sex with her companion in the back seat.
The man pleaded for the women to stop after they made him fondle the woman's breasts and buttocks. The women, however, paid no heed and asked him to take off his clothes and the man complied before Ross' friend began sexually assaulting him.
The women also took $200, credit cards and phone from the man, before he managed to escape in a taxi cab that passed by slowly, Assistant Cook County State's Attorney Amanda Pillsbury revealed.
The victim apparently ran out of the car wearing only his shirt and the cab driver allowed him to use his cell phone to take a picture of Ross' license plate and email it to himself.
The victim later identified Ross in a lineup, Pillsbury said.
Ross, who also uses the alias Octavia Brown, has previous misdemeanor prostitution convictions. The mother of two currently is a waitress at a local Denny's restaurant, her defense attorney told Judge Israel Desierto.
Ross, a resident of suburb Olympia Fields, has been charged with armed robbery and sexual assault and is being held at the Cook County Sheriff's Department in lieu of $75,000 bail.
According to a New York Times article, although women are raped far more often than men, 1.4% of men in a recent national survey said they had been raped at some point.
However, for most male rape victims, the subject is so discomfiting that it is rarely discussed — virtually taboo, experts say, because of societal notions about masculinity and the idea that men are invulnerable and can take care of themselves.