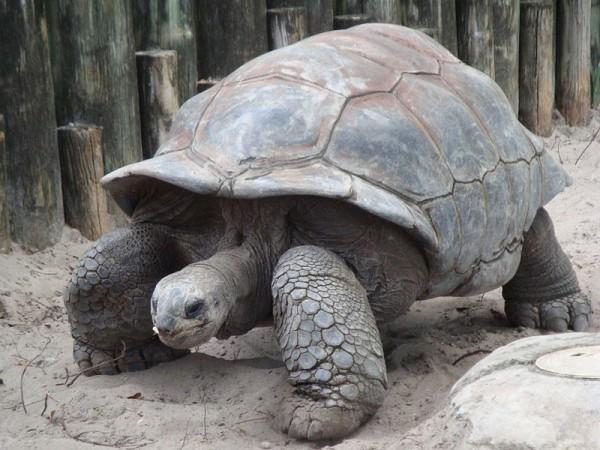 Yes, you have read it correct! the oldest pair of giant tortoises, Bibi and Poldi, is divorcing after 115 years together.
The two giant tortoises that have been living in reptilian matrimony at an Austrian zoo have refused to share their cage anymore, the Austrian Times reported .
According to the paper, the zoo management has also called in animal experts to try and give the pair counselling. They tried to give them romantic good mood meal and involved them in joint games - but nothing seems to have worked out.
"We get the feeling they can't stand the sight of each other anymore," Helga Happ, director of the Klagenfurt-based zoo, told Austrian times.
For the last 36 years, the tortoises- Poldi, the male and Bibi, the female - have spent at a zoo in Klagenfurt, Austria, which they call home and before that they were in Basel and Switzerland zoo.
Both the tortoises have been together since they were young. They grew up together and eventually became a pair.
"They are both 115 years old - they have been together since they were young and grew up together, eventually becoming a pair. But for no reason that anyone can discover they seem to have fallen out, they just can't stand each other," Happ added.
The zoo management realized that the couple called off when Bibi bit off a chunk of Poldi's shell and she continued to attack. However, after the attack Poldi was moved to another cage.
"We have staff talking to and trying to engage the two in interacting, and we hope that they might find their harmony again. We were told that it's very rare that after so many years animals who are a pair will fall apart, but that's where we are. We hope though we can bring round reconciliation," Happ added.