Sony's Spider-Man: Homecoming is the most pirated movie of 2017 in the last week on Bit Torrent. Released by TorrentFreak.com, the list features other Hollywood movies as well such as Baby Driver, Pirates of the Caribbean: Dead Men Tell No Tales, and Despicable Me 3.
Also read: Spider-Man: Homecoming worldwide box office collection swiftly crosses $100 million mark
Although it has been nearly four months since the movie hit the theatres, it is still the most downloaded movie on BitTorrent. This trend means that the audience is still interested in watching the action thriller but since it is through piracy mode, the demand for the movie generates no revenue for the makers.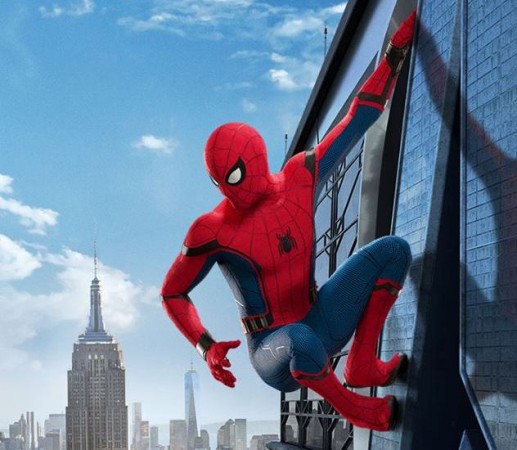 This week, three new movies have been added to the list of the most downloaded movies — Cult of Chucky, Hitman's Bodyguard and 'It'.
Directed by Jon Watts, Spider-Man: Homecoming deals with the story of young Peter Parker (Tom Holland) who returns home to live with his Aunt May following his thrilling experience with the Avengers. Under the watchful eye of his mentor Tony Stark aka Iron Man (Robert Downey Jr.), Parker starts to embrace his newfound identity as Spider-Man. He also tries to return to his normal daily routine, distracted by thoughts of proving himself to be more than just a friendly neighbourhood superhero. Peter must soon put his powers to the test when the evil Vulture (Michael Keaton) emerges to threaten everything that he holds dear.
The superhero movie was a pretty good success at the worldwide box office. Till date, the movie has earned around $332 million at the domestic box office and $544 million at the foreign box office (as per Box Office Mojo).
Check the list below.
| | |
| --- | --- |
| Rank | Movie name |
| 1 | Spider-Man: Homecoming |
| 2 | Baby Driver |
| 3 | Pirates of the Caribbean: Dead Men Tell No Tales |
| 4 | Despicable Me 3 |
| 5 | Transformers: The Last Knight |
| 6 | Cult of Chucky |
| 7 | Wonder Woman |
| 8 | Hitman's Bodyguard |
| 9 | War for the Planet of the Apes |
| 10 | It |

Related