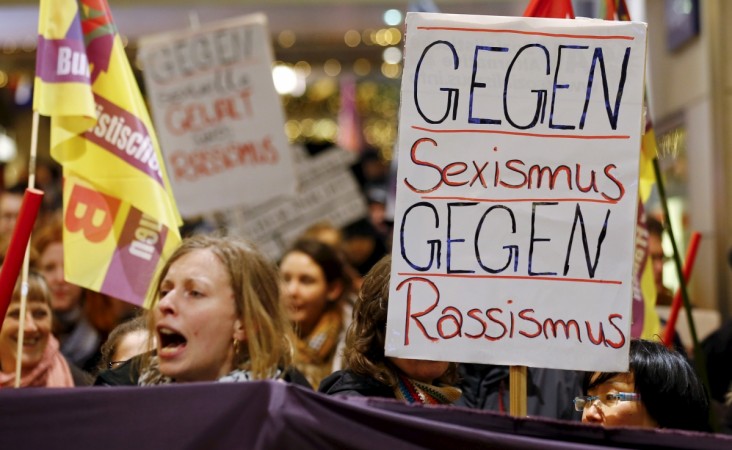 A 19-year-old Moroccan suspect in the Cologne (in Germany) sexual assault that took place on New Year's Eve last year was arrested on Thursday in Switzerland after he allegedly robbed a Swiss store. The 19-year-old man was arrested in Kreuzlingen town near the Swiss-German border.
The Moroccan man was accompanied by a 24-year-old man whose nationality is not known. The duo stole cigarettes and food worth $27 in Constance before fleeing, the Swiss Info reported. The 19-year-old is believed to be one of the main suspects out of six in the attacks on women that took place on Dec. 31, 2015, according to the Guardian.
The newspaper also noted that the 19-year-old is believed to be a man who went missing in February after a trial in Cologne. He was convicted of stealing a camera and was given a week-long prison sentence.
He was apprehended after a guard at the border recognised him as a wanted man in relation to the New Year's Eve attacks in Cologne. He is being held in Switzerland from where he would be extradited to Germany.
The sexual assaults on women in Cologne have led to 1,100 complaints of which around 480 are for sex offences. Hundreds of men reportedly attacked women during the festivities in the city. The sexual assaults also took place in multiple cities across Europe and in most of the cases North African and Middle Eastern men were majorly identified as perpetrators of such crimes.
Massive protests by women's rights groups and political parties were also held in Germany following the New Year's Eve attacks.
The attacks have come to influence Germany's stand on asylum seekers in the country. In January, the European country was mulling over stripping asylum seekers of their refugee status if found convicted of sex offences. They will subsequently be expelled.