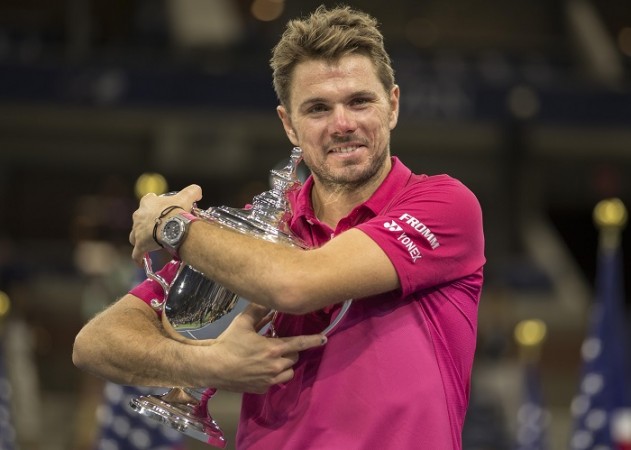 Here are a few stories from International Business Times India to start your day with:
1. Rajnath Singh to visit Russia, U.S. to discuss Pak-sponsored terrorism and Isis
Minister of Home Affairs Rajnath Singh will visit Russia and the United States (U.S.) next week to discuss the issue of Pakistan encouraging terrorism in India. He will also discuss ways to counter the increasing influence of the Islamic State (Isis) group in the country and neighbouring regions. Read more...
2. PM Modi pays tributes to 9/11 victims, remembers Swami Vivekananda's famous speech in Chicago
Prime Minister Narendra Modi, in a series of tweets on Sunday, touched upon two "contrasting" memories from the same date -- Sept. 11. He reminded people of the pains inflicted by terrorists in the U.S. through the attacks with hijacked aeroplanes in 2001, and also the message of peace delivered by Swami Vivekananda in Chicago at the Parliament of Religions in 1893. Read more...
3. Spanish Talgo train clocks less than 12 hours between Delhi-Mumbai in final trial
The Spanish high-speed Talgo train clocked less than 12 hours on its last Delhi-Mumbai trial run on Saturday. The time taken by the Talgo to cover the 1,388 kilometre stretch between the two metros is four hours less than the time taken by the Rajdhani train. Read more...
4. Stan Wawrinka tops Novak Djokovic for first U.S. Open title
A year after Stan Wawrinka stunned Novak Djokovic for the French Open title, the "Stanimal" did it again, showing why he should be in the conversation along with the "Big Four" of tennis by overpowering the world number one to clinch his maiden US Open title. Read more...
5. Eid Al Adha 2016: Top 10 Bollywood songs to celebrate Bakra Eid [VIDEOS]
India is all set to celebrate Eid Al Adha 2016, also called Bakra Eid, on Sept. 13. The festival marks a big celebration for the Muslim community and celebrations are generally incomplete without some relevant songs. Read more...