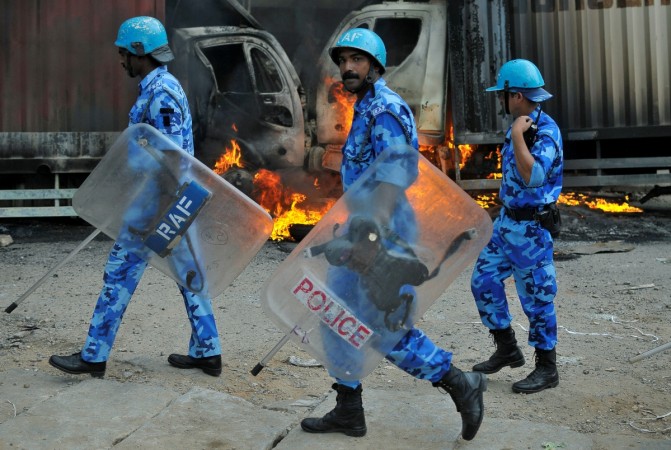 Here are a few stories from International Business Times India to start your day with.
1. Cauvery water issue round-up: Section 144 announced in Bangalore for 3 days; 1 dead in police firing as city sees violence
Bangalore was brought to its knees on Monday, Sept. 12, as protesters agitating against the Supreme Court's order to Karnataka -- to release Cauvery water to Tamil Nadu -- resorted to violence in the city that ultimately led to the death of one of their own. The incidents happened on the same day the Supreme Court modified its earlier order and reduced the quantum of water to be released by Karnataka. Read more...
2. Paralympics 2016: India's Deepa Malik creates history, wins silver in Shot Put event
The inspirational Deepa Malik struck silver in the women's Shot Put F-52 event at the Paralympics 2016 on Monday, becoming the first woman para athlete in the process to win a medal at the quadrennial games for the impaired athletes. Read more...
3. Reliance Jio SIM card activation: Lack of e-KYC facility is a setback for RIL's target of 100 million users
Reliance Jio is making waves across India with its attractive free data and voice calling offers and using this trial as a way to add millions of subscribers. Reliance Industries Limited (RIL) has targeted 100 million customers by the end of this year, but is everything going as planned? Not so far. Read more...
4. Eid al-Adha 2016: Here are five dishes to make this Bakrid extra sweet and savoury
Eid al-Adha, which is also known as Bakrid or Abkara Id, is here everyone is ready preparing for it. On the day of sacrifice, here are some ideas and recipes for the dishes you can put on the spread to enrich the experience. Read more...
5. Creative Arts Emmy: 'Game of Thrones' sweeps awards; complete winners list
HBO's popular drama series "'Game of Thrones" swept awards at the Creative Arts Emmys 2016 that honoured the technical achievement. The award ceremony was split in two days – Saturday and Sunday – and featured categories, including best casting, makeup, sound editing and visual effects. Read more...