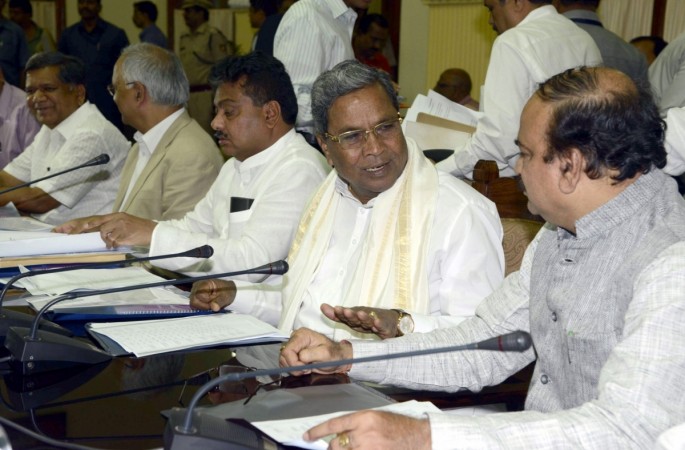 Here are some of the top stories from International Business Times, India to begin your day with:
1. Karnataka releases water to Tamil Nadu amid massive protests
Karnataka released water from the Cauvery river to Tamil Nadu amid massive protests against the Supreme Court order. Farmers and pro-Kannada groups took to the streets on Tuesday in Mandya and neighbouring regions to protest against the court's order that directed Karnataka to release 15,000 cusec Cauvery water per day to the neighbouring state. Read more...
2. Myanmar: Buddhists oppose 'foreign' mediation on Rohingya Muslims issue
Hundreds of people in Myanmar came out on Tuesday to protest against an advisory committee headed by the former United Nations chief Kofi Annan. The committee has been set up to look for solutions to the rising conflict between the minority Rohingya Muslims and the Buddhist Rakhine community in the country. Read more...
3. Karnataka bandh on Sept. 9: Will strike affect Sidharth Malhotra-Katrina Kaif's 'Baar Baar Dekho' 1st day collection?
Sidharth Malhotra and Katrina Kaif-starrer "Baar Baar Dekho" is slated to be released on Friday, Sept. 9, but some organisations have called for a Karnataka bandh on the same day. The state is likely to witness a strike this Friday, which might affect the opening day box office collection of "Baar Baar Dekho." Read more...
4. South American 2018 World Cup qualiifers: All the results as Neymar wins it for Brazil and Argentina are held
No Lionel Messi, no win for Argentina; yes Neymar, yes win for Brazil. After Messi flew back to Barcelona due to injury, Argentina failed to pick up the victory necessary to keep their top spot in the South American 2018 World Cup qualifying table, allowing the rest of the teams, including Brazil, to take advantage. Read more...
5. Moto G4 Play: Cheapest Moto G series phone launched in India
Lenovo-owned Motorola officially launched the new budget smartphone, Moto G4 Play, in India on Tuesday. The new Moto G4 Play costs Rs. 8,999, making it the most affordable Moto G series phone. Read more...