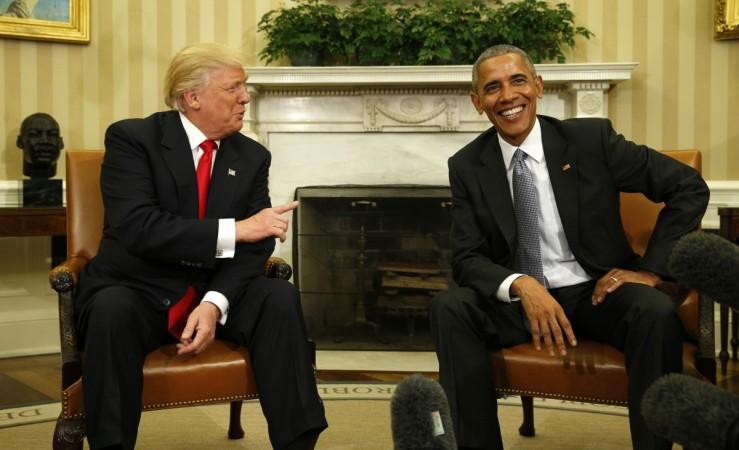 Here are some stories from International Business Times India to start your day:
1. Obama met Trump, and one of them said the meeting was 'excellent'
On the streets of America there were protests against president-elect Donald Trump. Hastags featuring NotTrump and NotMyPresident were trending. Read more...
2. Gujarat tops list of searches for 'How to convert black money into white money' on Google
"How to convert black money into white money" was trending on Google as many Indians turned to the search engine giant seeking help after Prime Minister Narendra Modi's announcement on Tuesday night to immediately demonetise higher denomination notes with the stated aim of fighting tax evasion, corruption and financing of terrorism. Read more...
3. Comedy Nights Bachao Taaza: Here is why John Abraham walked out of Krushna Abhishek's show
Krushna Abhishek's Comedy Nights Bachao Taaza is under the spotlight again over its content after John Abraham walked out of the comedy show. Force 2 actor Abraham left the comedy show midway following host Abhishek's comments. Read more...
4. T-Mobile's crazy deal will make you want to buy Samsung Galaxy S7 right away
If you think Donald Trump's victory was surprising, you still haven't heard what T-Mobile has in store for you. If you are planning to buy a new smartphone, T-Mo has a crazy deal waiting for you this weekend and this weekend only. So act fast. Read more...
5. Neymar and Coutinho shine as Messi and co. are handed scathing defeat
Three clinical, wonderfully-taken goals and Brazil banished the ghosts of Belo Horizonte in some style by defeating their biggest rivals Argentina in the FIFA World Cup qualifiers. Brazil were just too good and too accomplished against an Argentina side struggling for confidence and in deep trouble in the qualification standings. Read more...