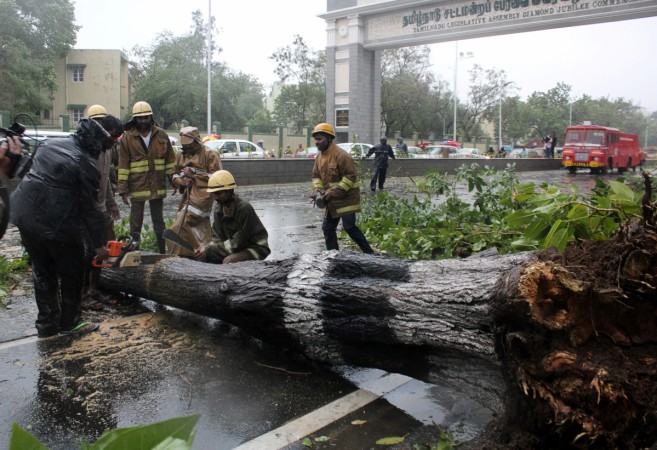 Here are a few stories from International Business Times India to start your day with.
1. Cyclone Vardah LIVE UPDATES: Chennai airport resumes operations; cyclone weakens to deep depression, likely to hit Karnataka today
A day after making landfall in Tamil Nadu, Cyclone Vardah has weakened to a deep depression while continuing to bring rainfall in Bengaluru. The cyclone claimed the lives of 10 people — four in Chennai, two each in Kancheepuram and Tiruvallur, and one each in Villupuram and Nagapattinam — and caused widespread damage in Tamil Nadu. Read more...
2. Antonio Guterres, former Prime Minister of Portugal, sworn in as 9th UN Secretary-General
Former Portuguese Prime Minister Antonio Guterres was sworn in as the ninth United Nations Secretary-General on Monday. He pledged to personally help broker peace in various conflicts and reform the world body so that it becomes more effective. Read more...
3. Cristiano Ronaldo beats Lionel Messi to win fourth Ballon d'Or
Cristiano Ronaldo won the Ballon d'Or for the fourth time in his career, beating out his great rival Lionel Messi to the prestigious award on Monday. Ronaldo had a season to remember, winning the Champions League title with Real Madrid, before going on to clinch his first major crown in international football when he led Portugal to the Euro 2016 championship. Read more...
4. 'I have been molested when I was younger,' says Sonam Kapoor
Sonam Kapoor has made a shocking revelation, saying that she was molested when she was much younger. Sonam will appear on Rajeev Masand's year-ending show titled Actress Roundtable. Read more...
5. 66-year-old seabird is expecting: More about world's oldest known breeding bird
Wisdom, the oldest known seabird in the world, has returned to Midway Atoll National Wildlife Refuge and Battle of Midway National Memorial with her mate Akeakamai. And the 66-year-old is incubating an egg. Read more...