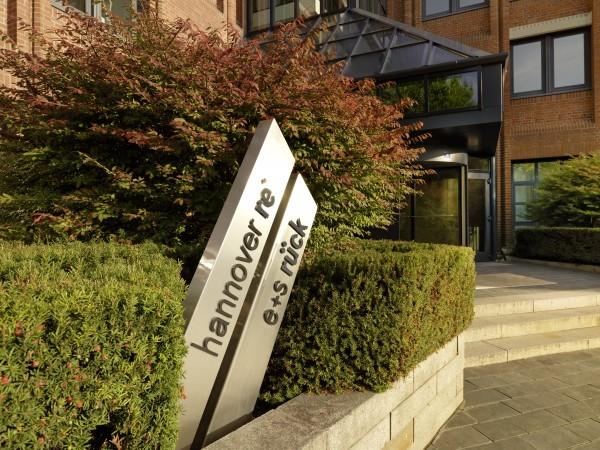 The Insurance Regulatory and Development Authority of India (IRDAI) has allowed more foreign re-insurers to open branches in India in a move that is set to challenge the monopoly of state-run General Insurance Corporation of India (GIC Re), which is the sole reinsurance company in the Indian insurance market.
LIC likely to improve market share by end of this fiscal
Leading global reinsurers – Switzerland-based Swiss Re, France-based Scor SE, two Germany-based reinsurers Hannover Re and Munich Re and RGA Life Reinsurance Company of Canada – have been recently granted certificates of registration by the IRDAI.
UK-based reinsurer Lloyd's is also making its India foray in early 2017 after receiving the approval from the insurance regulator. However, unlike other reinsurers, Lloyd's will operate in India through its market model wherein a set of members collectively come together to underwrite and provide reinsurance.
Commenting on the move, Hannover Re CEO Ulrich Wallin said: "I am delighted about the opening up of the Indian market for (re)insurers. The establishment of our branch means that we can now be even closer to our customers and respond more attentively to their reinsurance needs."
Meanwhile, Thomas Mathew, CEO of RGA India, said: "We believe the Indian insurance market has tremendous potential to grow and We look forward to supporting this growth through innovative products in life and health insurance."
Several offshore players applied for the license to set up branch operations in India after the Insurance Laws (Amendment) Act, 2015, permitted foreign reinsurers to have a branch presence in the country.
What does a reinsurer mean?
Well, simply put, as insurance is the transfer of someone's monetary risk to an insurance company, or insurer, reinsurance is the further transfer of this risk from an insurance company to a reinsurer. Reinsurance is when multiple insurance companies share risk by purchasing insurance policies from other insurers to limit the total loss the original insurer would experience in case of a disaster.
Why is India a future market with tremendous upside potential?
India offers a huge opportunity for insurers with a rapidly growing middle class and a comparatively low insurance density. Despite being vulnerable to natural disasters, the Indian market is significantly underinsured (below 1 percent) when compared with an average of 1.4% in the Asia Pacific and a 6.1% of global average.
The Indian insurance market, which currently accounts for less than 1.5 percent of the world's total insurance premiums, is a huge business opportunity waiting to be harnessed. The country is the 15th largest insurance market in the world in terms of premium volume and has the potential to grow exponentially in the decades to come.
India's insurance market in numbers:
With about 360 million policies, India's life insurance sector is the biggest in the world, with expected compound annual growth rate (CAGR) of 12-15 percent over the next five years.
The insurance industry is aiming to increase the penetration levels to five percent by 2020.
During April 2015 to March 2016 period, the Indian life insurance industry recorded a new premium income of $ 20.54 billion, tapping a growth of 22.5 percent.
The general insurance industry recorded a 12 percent growth in gross direct premium underwritten in April 2016 at $ 1.55 billion.
From its current size of $60 billion, India's insurance market is expected to quadruple in size over the next 10 years.
The Indian insurance industry consists of 53 players – 24 are in life and 29 in non-life insurance business – and Life Insurance Corporation (LIC) is the only state-run insurer in the life insurance category. Among the non-life insurers, there are six public sector insurers and GIC Re as the only reinsurer.
With the government willing to open the sector for more foreign and private participation and India's insurable population expected to touch 750 million in 2020, the future looks promising for the Indian life insurance industry amid changing demographic factors such as young insurable population and growing awareness of the need for protection.