British liquor company Diageo Plc has decided to withhold from Vijay Mallya the remaining $35 million of the $75 million amount it agreed to pay the absconding businessman as part of a settlement, the Economic Times reported on Monday, quoting two executives aware of the development.
Diageo will now seek to recover dues from Vijay Mallya, ET reported. These dues include $135 million that Diageo had given to Standard Chartered Bank as a conditional guarantee for the liabilities of Watson Ltd, a company affiliated with Mallya. The British liquor company will also claim Mallya's stake in the Force India Formula One team that had been pledged as security for Watson, ET said.
"The decision to not honour the deal signed with Mallya is also on account of charges of various financial misappropriations from USL and fund diversion by him," ET said, quoting the two executives.
Mallya, a member of the Rajya Sabha, is currently hiding out inside a mansion near London, while the Indian government has submitted 2,030 pages of proof against him before the UK courts for a possible extradition of the fugitive businessman to India where he is facing charges of embezzlement, money laundering and defaulting on bank loans in the region of Rs 9,000 crore.
The former liquor baron is now out on bail. The Indian government is trying to bring him back by starting the complex extradition process.
Reasons cited by Diageo for withholding payment of $35 million include the charges against Mallya for financial misappropriation from his United Spirits Limited (USL) and fund diversions.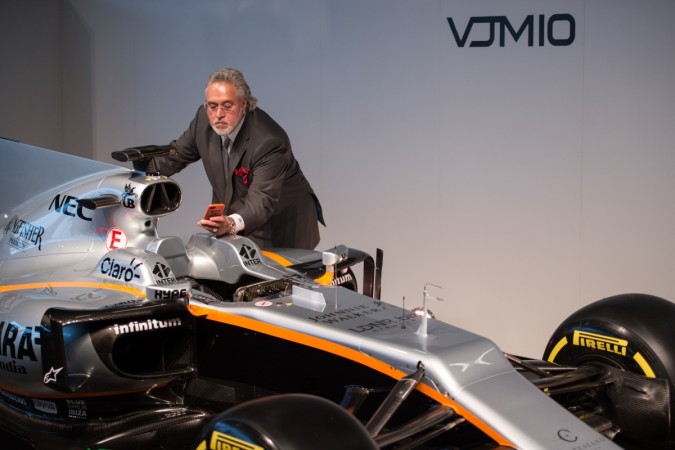 Diageo, the maker of Johnnie Walker scotch and Smirnoff vodka, paid $40 million of the settlement that was reached last year after Mallya agreed to walk away from USL. The rest of the money was to be paid in two equal instalments over the next few years, the ET report said.
The Indian unit of Diageo filed multiple complaints against Mallya after inquiries uncovered "improper transactions" worth Rs 1,225.30 crore. USL said Mallya had diverted the funds to nearly half-a-dozen companies in which he had a direct or indirect interest, mostly located in tax havens.
The report said that the private shareholder agreement between Diageo and Mallya last year was subject to several clauses and the payout was to be made in three tranches. Diageo has been criticised for giving Mallya a sweet deal despite the USL board's complaints over initial findings that he had violated several laws.
Over the past week, the Supreme Court has heard the plea of a consortium of banks which alleged that Mallya transferred $40 million he received as a loan from a British firm to his children instead of paying his dues. He was arrested by British authorities over fraud.
Further, the Enforcement Directorate registered a criminal case in this matter last year under the Prevention of Money Laundering Act and has attached assets worth over Rs 9,600 crore till now.