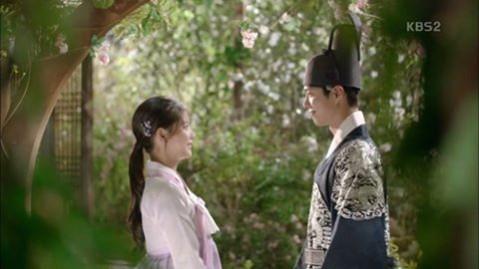 Popular Korean drama Moonlight Drawn by Clouds has just four episodes to air before it winds up, and fans of the show are eager to find out if Lee Yeong and Hong Ra On, the characters essayed by Park Bo Gum and Kim Yoo Jung, have an happy ending.
At present things aren't looking up for the lovebirds as Lee Yeong is the crown prince and Hong Ra On's father is a traitor. Now that Hong Ra On's true identity has been revealed, it is a given that the king wouldn't allow his son to marry a traitor's daughter. But things could take a turn for the better if Hong Ra On is able to unearth what really happened 10 years ago and prove that her father is innocent.
Moonlight Drawn by Clouds is based on a web-based novel by Yoon Yi-soo. She is a fan of the television series as well, and praised the actors in a recent interview saying she couldn't be more proud of them.
"I laugh and weep while watching it because I watch it from the perspective of a regular viewer," Yoo Yi-soo was quoted as saying by Dramabeans. "I view the drama and my web novel as entirely separate. Although my novel provided the basic groundwork for it, the drama is completely a production of the PD and the screenwriters. I'm just a fellow fan. While watching the tenth episode that aired this Tuesday, tears fell from my eyes when Ra-on was crying onscreen. The actors are really superb."
Moonlight Drawn by Clouds airs Mondays and Tuesdays on KBS2.