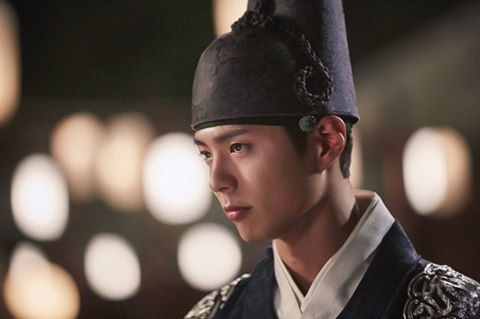 The success of South Korean drama Moonlight Drawn by Clouds, which aired its last episode on October 18, turned its lead actor Park Bo Gum into a global phenomenon. But the actor is struggling with his meteoric rise to fame.
In an interview with Elle magazine, Park Bo Gum revealed that fame is like a double-edged sword. "I can't take the subway anymore," he said, according to Soompi. "I think I can still take the bus, though. It's a double-edged sword because I'm grateful that people recognise and support me, but there are definite downsides to that," he added.
Park Bo Gum also said that he was surprised to see the sheer number of fans who had gathered to meet him during a recent meet and greet event as well as during the cast's vacation in the Philippines.
"Before I could meet and greet all my fans one by one, but now it's hard to remember all of their names. And my actions can sometimes cause misunderstandings. If I bow to one side, I've heard people from the other side ask why I didn't bow there. Because my sincerity might get distorted, I've had a lot of complicated thoughts recently," he said.
Interestingly, Park Bo Gum isn't the first celebrity to open up about the downside of being famous. His best friend Song Joong Ki complained about the loss of privacy in an interview shortly after Descendants of the Sun wrapped up in April. At the time he said the photos of his ex-girlfriend were leaked online and that someone had broken into his home as well.
"To be honest, I'm a little upset these days," Song Joong Ki told Asia One when asked about his rise to fame. "My family has been exposed to the media. Some people break into our house. My ex-girlfriend's photos are circulating online. To say that these are things I need to endure for the sake of celebrity. That's sad, I want to respectfully request that my private life remain private," he added.