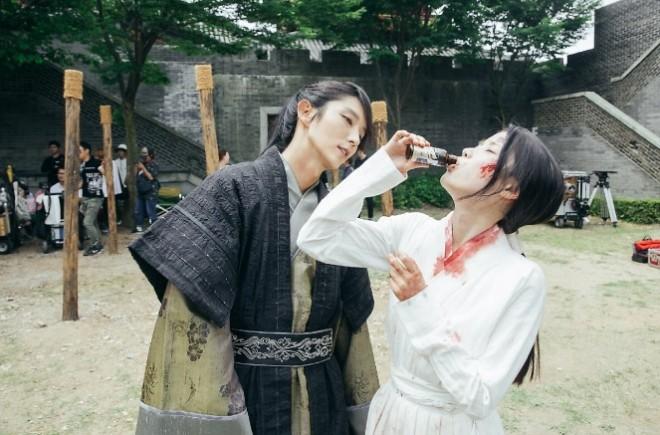 Moon Lovers Scarlet Heart Ryeo fans have reasons to cheer as many of the cast including Kang Ha neul and Nam Joo Hyuk, recently hinted at a series renewal. According to them, Lee Joon gi and Lee Ji eun are likely to reprise their roles as Wang So and Hae Soo in season 2.
Moon Lovers Scarlet Heart Ryeo season 2 release date, spoilers, cast update
While the Retrial actor revealed that all the cast members are still in touch, Weightlifting Fairy Kim Bok Joo star opened up about working with familiar actors.
Both the celebrities thanked their co-stars, including Ji Soo, Seohyun, Park Si Eun and Z Hera, for supporting their new projects. The actors also said they are looking forward to future collaborations.
"Moon Lovers cast are still doing fine. We still chat in the group chat everyday. 'Ding Dong Ding Dong' notifications keep coming. We have around 11 members and we talk a lot," Kang Ha neul said.
Similarly, Nam Joo Hyuk stated that there are lot of advantages in working with a familiar co-star. "If there is a good project to showcase our bromance, I'm ready to accept the offer anytime," he added (via Soompi).
Meanwhile, Scarlet Heart Ryeo followers have come up with fan theories regarding the storyline for season 2. According to them, Wang So will not recognise Hae Soo in their first meeting in the modern world.
The fans theories suggest that Wang Baek-ah will help the female lead in finding her true love as Wang Wook makes things more complicated for them. Rumour mills are going overdrive over Lee Sung kyoung's guest appearance in the mini-series.
In the meantime, an Italian admirer of the Korean period drama has filed a petition through change.org urging SBS to renew the series. As of now, the petition has been signed by over 66,000 people.