It's a month but the memories gathered and lessons learnt still remain fresh. It was an experience which somebody from the journalism fraternity will cherish all his/her life. Till I attended the European Journalism Institute (EJI) 2017 organised by Washington DC-based The Fund for American Studies (TFAS), which also completed glorious 50 years this year, and the Anglo-American University located in Prague, the Czech Republic, this summer, I didn't know several aspects of the field of study.
In India and several parts of the world, journalism is something which is mostly or at all times, seen as a profession. After completing degrees, journalism becomes a default choice for many and once they take up the job of a journalist, the focus shifts to pride, prestige and status. Amid all the rush and race for a higher designation, we forget the simple fact that like in any other discipline, journalism, too, requires a foundation and critical mind to ponder over a great many aspects.
EJI 2017 helped me and the other 22 participants who had assembled from different countries to get precise insights into this. We are really thankful to the faculty of the EJI which comprised some of the best minds in the business from the West and of course, Matthew Kwasiborski, Director of European Institutes at TFAS, who took care of each and every detail of the event and the candidates despite his busy schedule.
The EJI was not as long an event like the American Institute on Political and Economic Systems (AIPES) which is also held by the TFAS but nevertheless, the decision to resume the programme after a gap proves that it indeed had an appeal and as a participant of the event held on a special year, we all could realise in no time how crucial it was for our career in journalism.
The insights that make us think
"Talk to their rivals when officials don't open up" or "why don't the media houses employ a religion reporter?" or "religion is something which was developed in the pre-modern era, before the arrival of mass media" – these simple but extremely thought-provoking lines from the instructors at the EJI would make any inquisitive mind (expected from a journalist) excited.
Thanks to professors Paul Glader, Terry Mattingly and Ibrahim al-Marashi, senior editor David Rocks and economist Vladimir Vano, our notion of journalism as an exclusive profession was shattered eternally. Now, we know, journalism is as inter-disciplinary and inclusive like history, political science and economics and those aspiring to scale the heights in the noble profession would do themselves a great favour by learning it as fast as they can.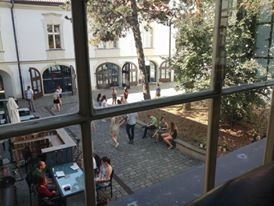 After meeting the teachers at the EJI, another thought came to my mind. We can have journalist-scholars who well understand the philosophical traits of the field and can guide its students to learn the basics and the ethics. In this age when media has become increasingly vulnerable to vested interests – political or commercial – it is the foundation which the scholar-journalists provide that can be the panacea.
Prof Paul Glader's valuable lessons and advice
The EJI took off on July 17 at the lovely AAU with Professor Glader's session. The former Wall Street Journal journalist and currently the executive director of The Media Project gave a history of the evolution of the media besides explaining the American model of the press. Prof. Glader's tips on how to assume the responsibility of a reporter, especially in the domain of business which he said is key to have a successful career in international reporting, were fabulous and would help any aspiring media person to make an impact. It was one of his advices that "talk to the rivals if the officials don't open up". An effective ploy no doubt.
Prof Terry Mattingly's food for thought
The King's College professor Mattingly was the next man to guide us and the sexagenarian, who is also an author besides a journalist, emphasised on the point again and again that journalists need to cover religion as an exclusive beat but we don't see such things happening because of ignorance.
The point raised by an authority on religion writing also makes me think as an Indian. India is a country which often witnesses religion emerging as a major divisive force. In the current times when the country's secular credentials are on the wane, we do need the media deploying religion journalists to understand issues and project them on public forum to minimise scopes of misunderstanding and outrage.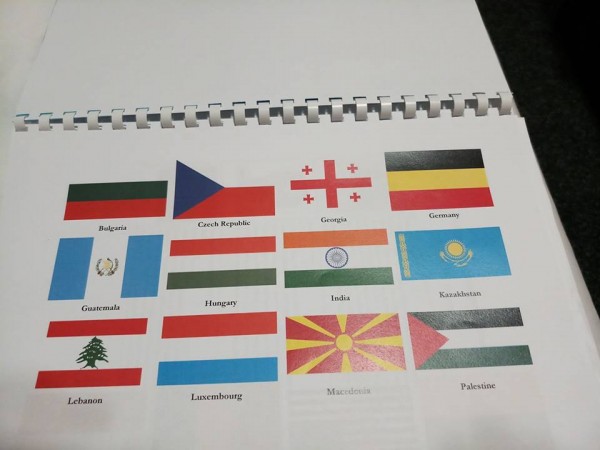 But we are still in for disappointment in this area and the problem is not just limited to India. Even as we try to cover politics without addressing the religious aspects, it is impossible to do so, opines Prof Mattingly and it makes a lot of sense. To put two questions uttered by him when speaking about religion in the American context: "Before 9/11, the question was what is a religion story? After 9/11, the question is what isn't a religion story?" In fact, the "what isn't a religion story" quote came from the great church historian Dr Martin Marty of the University of Chicago, during a lecture at the University of Nebraska just weeks after 9/11.
The '7 sins' of reporting
Prof Mattingly also enlightened us on the seven sins of religious beat which we, as journalists, must refrain from if we wanted to taste success. These include: using simplistic and shallow labels while doing a story like 'moderate' and 'fundamentalists'; treating only religious doctrines and ignoring history; focusing only on big stories and small parts; being lazy and not taking a balanced approach; ignoring the role of religion in burning issues, etc. This provides a framework for a student of reporting, covering any beat, to follow.
Prof al-Marashi's Conflict media versus re(solution) media
California State University Professor al-Marashi was witty while making his splendid presentations. Known to be the author of an article which was plagiarised by the UK and US to justify their invasion in Iraq in 2003 (I found this fascinating bit of information after returning home), Professor al-Marashi started with the pre-modern and post-modern and then presented the interesting categories of 'conflict media' and 'resolution media'.
For India's hyper-nationalist media, this distinction applies perfectly well. Instead of "humanising" and "focusing on the vulnerable" and "giving voice to all", the conflict media does the exact opposite and that's precisely what harms things more. Professor al-Marashi advised us not to look at the comments section and posed an interesting question: Is ISIS a resurrection of Islam or is it a product of our times?
Given the fact that religion is a commodity of the pre-modern era and the way mass media, a modern and post-modern era phenomenon, treats it, the consequences are certainly not going to be easy as it is seen everywhere today.
David Rocks's tip: "Prolong a relaxed conversation"
Bloomberg News editor David Rocks taught about journalistic skills and it included hands-on training on how to write a lede and take an interview. "Do not quote the same person twice" and "prolong a relaxed conversation" were some of Rocks's valuable advice on how to take interviews. He also gave a short but valuable insight on editing quotes to make them sleek and also to avoid clickbait headlines that could even go to the extent of changing a news story's peg.
The EJI also had a session by Jakub Janda, head of the Kremlin Watch Program and deputy director at the European Values Think Tank in Prague who gave a Russia-centric speech and how the country of Vladimir Putin is facing challenges in the international arena. Economist Vladimir Vano's "Seeking the Truth" session on journalism with a focus on the financial aspects was also enlightening and his efforts to keep in connection after the EJI got over via communication channels was impressive.
Visiting Radio Free Europe/Radio Liberty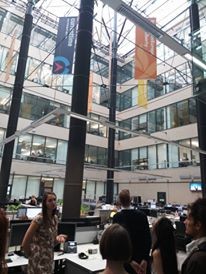 At EJI, we also had the opportunity to visit Radio Free Europe/Radio Liberty where we had a couple of sessions on social media and how news videos make impact on us. A senior and a young woman spoke to a wide extent on how it all works at the radio station which focuses on several countries in Europe, Central and South Asia.
The other gains at Prague
Apart from the academic gains, it was also a visit of great enjoyment in the picturesque Prague. We had a knowledgeable guide during one of our days at the EJI who took us to a walking trip around the city, showing some excellent landmarks and explaining the history behind them. The food was great till the point I grew monotony with hotdogs and pork. But I came to discover an Indian eatery and it was enough to serve my appetite.
The EJI got over on July 22 when we had a panel of the speakers and an engaging exchange of views. Certificates were handed over to the participants and Mr. Kwasiborski, too, was present on the moment of signing off. We had a team dinner just like we had an introductory session on the eve of the inaugural day and it was indeed a memorable occasion before parting ways.
EJI 2017 will remain a precious memory for me. It was where I gained some tremendous insights (like for example: Huntington versus Fukuyama, who won it?), got to know some excellent scholars who I can always go to for finding me an answer to a puzzle and of course, friends from all over the world – Ukraine, Germany, Bulgaria, Guatemala, US, Lebanon, Kazakhstan, Luxembourg, Poland – the list is endless.
The EJI has made me hungry. Hungry to do better in my career; hungry to meet more fascinating people; hungry to discover more beautiful places and diversity that this planet has.
Look forward to those rewarding moments in life.