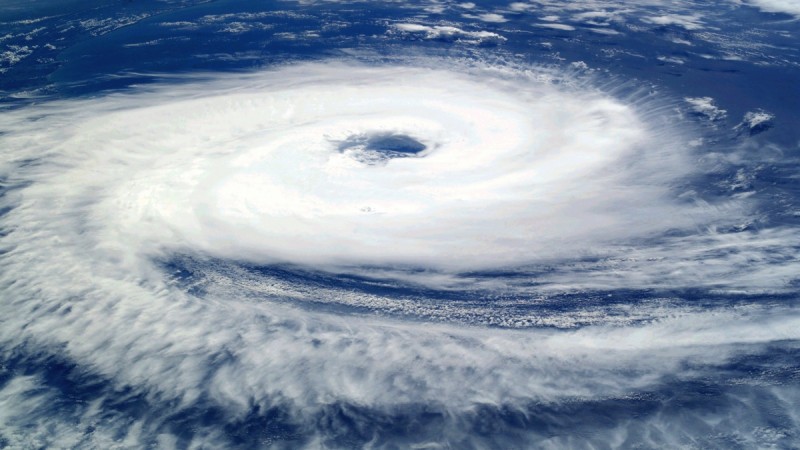 Authorities along the coastal regions of northeast Australia asked around 30,000 people to evacuate the area on Tuesday as a powerful cyclone hit the island resorts along the Great Barrier Reef.
Also read: Kangaroos in beach boxing match before Cyclone Debbie
The 'monster' storm, called Cyclone Debbie, was categorised as level four on Monday night, which is just one level below the most dangerous speed level. Authorities on Tuesday warned that the level could reach to five by the time it makes landfall around 2 p.m. local time (0300 GMT), according to Reuters.
Reports state that wind gusts of more than 220 km per hour (135 mph) hit the resorts on the Whitsunday Islands. The winds cut power and uprooted trees and the local towns along the Australian coastal region were on lockdown.
"We're getting some reports already of roofs starting to lift, including at some of our own facilities in the Whitsundays," Queensland Police deputy commissioner Steve Gollschewski told Australian Broadcasting Corporation television.
The army has been put on standby to deal with the aftermath of the storm as the authorities stockpiled food and fuel for emergency aid. Reports state that emergency response crews in the coastal region also had to wait until the storm blew over as the strong winds cut power to about 23,000 people.
The storm is the most powerful to hit the tropical state of Queensland since Cyclone Yasi in 2011, which demolished homes and crops.
Authorities have urged thousands of people residing in the affected areas to evacuate their homes as winds of up to 300 kph (185 mph) risk destroying the houses in the low-lying region. The evacuation is set to be the biggest in Australia since Cyclone Tracy in 1974.