Monsoon rains will retreat next week from India's grain bowl in the northwest, although possible rainfall in its central and southern regions could still help summer crops.
Grain output from the harvest of summer crops in one of the world's leading consumers and producers is forecast to be lower than last year's due to a weak start of the June-September rainy season.
But the harvest will be adequate to allow the government to continue a policy of unrestricted rice exports and to rein in food prices in the world's second most populous country.
Monsoon rains are vital because the farm sector accounts for around 14 percent of the national economy and half of India's farmland lacks irrigation.
The monsoon is the main determinant of rural spending on consumer goods ranging from lipstick to cars as two-thirds of India's 1.2 billion people live in villages as well as affecting food prices.
The monsoon started retreating from western India last week, reflecting a fortnight's delay in the withdrawal of this year's annual summer rains.
"No monsoon activities are expected in plain areas of north India in the next couple of days," said B.P. Yadav, head of the National Weather Forecasting Centre at the India Meteorological Department (IMD).
The delayed withdrawal is expected to aid sowing prospects next month for winter crops such as wheat and rapeseed by improving soil moisture content.
Summer crops such as rice, corn, sugarcane, soybeans and cotton no longer need downpours, though sporadic rains can aid their growth.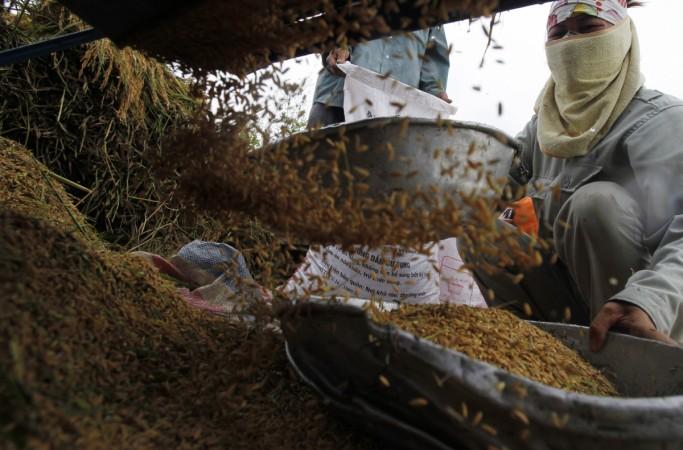 The rains were 9 percent below average in the week to Sept. 24, compared with 25 percent below average rainfall in the previous week, the weather office said on Thursday.
Weather officials said there still could be rain in the sugarcane, rubber and tea-growing areas of south India over the next couple of days and that rain is also likely over soybean-growing areas of central India and rice areas of its eastern region.
Rains at the end of the summer are seen as boosting 2014/15 rice yields after patchy rains during the first half and flash floods in the second half led farm ministry to forecast a 4 percent year-on-year drop in output to 88 million tonnes.
Floods in Assam and Meghalaya have killed at least 71 people in the retreating monsoon phase.
Rains have been 11 percent below average overall since the start of the monsoon season on June 1, reflecting a sharp improvement from June, when the level was down 43 percent, the weakest start in five years.