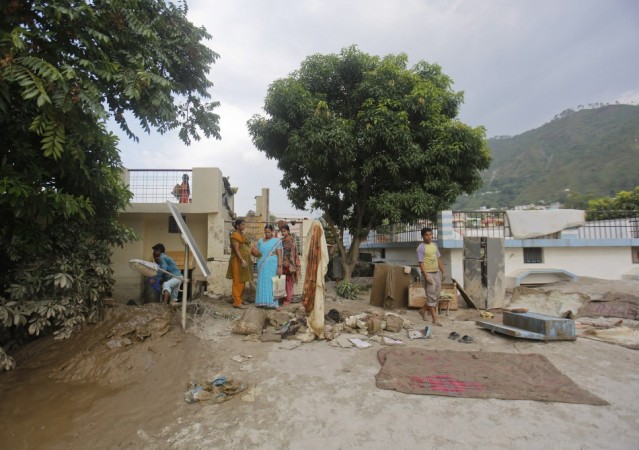 Hopes of a good monsoon in India have risen with the easing of the El Nino conditions in the Pacific Ocean.
El Nino in the Pacific Ocean, which was building up in the past month, has receded, stated Australian Bureau of Meteorology on Tuesday. Generally, El Nino causes weak monsoon in India.
With the easing of El Nino, central and eastern tropical Pacific Ocean have witnessed some cooling, and the key Nino regions have returned to neutral values, the bureau said.
Most international weather agencies have also predicted the receding of El Nino. However, the Climate Prediction Centre of the US predicts a 70 percent chance of the event during this monsoon.
India's total monsoon deficit has come down to 24 percent, following copious rains in Rajasthan, and the good activity in central and western India and west Uttar Pradesh. In the next two days, more rains are expected in these parts of the country, Indian Meteorological Department (IMD) said.
Another round of rainfall is expected in the next 24 to 48 hours in the country as a low pressure area is forming off south east Asia, it added.
"Depending on which way a typhoon moves, it can aid or weaken the monsoon for a few days," The Times of India quoted IMD's lead forecaster D Sivananda Pai.
Heavy rains lash Thane

Meanwhile, in Thane, which is one of Mumbai's suburb areas, about 50 villages were cut off from the city as two key bridges submerged due to heavy rains on Wednesday.
Residents of the 50 villages of Murbad and Palghar taluks are being shifted to safer places, claim reports, quoting calamity tackling authorities. Palghar, Vasai, Dahanu and Vikramgadh, were the worst hit areas, where some villages were marooned.
About 24 people were stranded in a flooded resort at Manor in Palghar taluk. They have now been rescued from the resort, which was situated near Vaitarna river.
Many parts of the country are affected by heavy rain, drought and global warming, due to abnormal weather conditions.
The government said in Lok Sabha on Wednesday that it is monitoring the variability of the weather phenomena and development of abnormal weather pattern like drought, flood, flash flood, cyclone, rain induced landslides, heat and cold waves etc. on a continuous basis.
Heavy rain events (more than 10cm/day) over central India are increasing at about 1 percent per year, while weak and moderate events are decreasing at about the same rate over the past 50 years. The extreme rain events, which are becoming more intense in recent years, are localised and could be part of the natural variability of the monsoon system. No such pattern is discerned in respect of other weather phenomena.
Earth System Science Organization India Meteorological Department (ESSO-IMD) has enhanced its observational network under the modernisation plan.
The oganisation has installed a network of Doppler Weather Radars (DWR), Automatic Weather Stations (AWS), Automatic Rain Gauge Stations (ARGS) for monitoring abnormal weather patterns and upgraded its forecasting capabilities, so that advance warnings can be provided to National Disaster Management Authority (NDMA), Ministry of Home Affairs, and Ministry of Agriculture to tackle the impacts of the adverse and extreme weather phenomena.