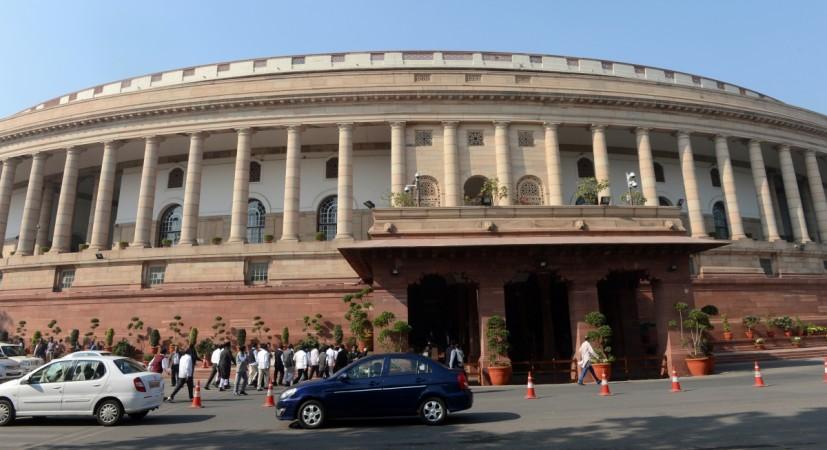 Lok Sabha Speaker Sumitra Mahajan on Wednesday accepted a no-confidence motion moved by the opposition against the government.
Mahajan said she had received notices from at least six MPs seeking no trust vote against the Narendra Modi government and was duty-bound to put it to the consideration of the House.
She said Kesineni Srinivas of the Telugu Desam Party was the first to give his no-confidence notice and asked members if it can be moved. She asked Srinivas to introduce the motion which was supported by over 50 members, including from the Congress and other opposition MPs.
After she counted the supporters of the motion, Mahajan said the notice has been accepted. She said she still has 10 days to notify the day and time when it would be discussed and put to vote.
Parliamentary Affairs Minister Ananth Kumar said the government was ready to face the no-trust motion and asked Mahajan that it may be tabled.
"Everything will be clear after the discussion. I want to make it clear in the House that the people of the country have full confidence on Prime Minister Narendra Modi's government."
Congress leader Mallikarjun Kharge asked the Speaker why the other members who had submitted their notices were not allowed to read them.
She said rules allowed her to table the notice that was submitted first. She said she read out the names of these members.
These include Kharge, K.C. Venugopal (Congress), Tariq Anwar (Nationalist Congress Party), N.K. Premachandran (Revolutionary Socialist Party) and Thota Narsimham (TDP).