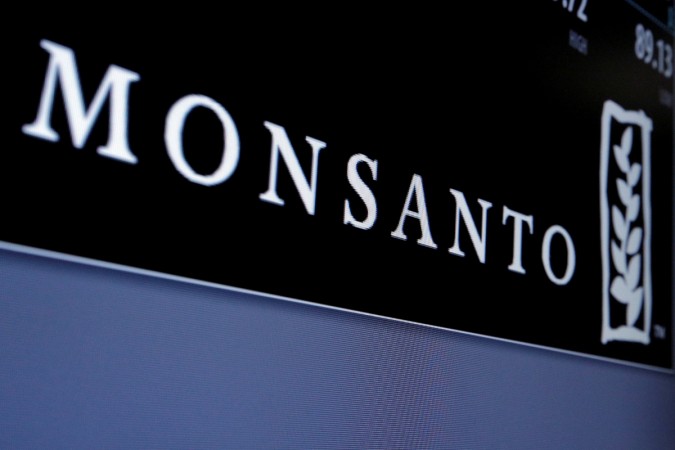 Intensifying the prevalent dispute between New Delhi and the world's largest seed-making company, Monsanto withdrew and application seeking approval for the next generation of genetically modified (GM) cotton seeds in India.
The company's local partner in India sent a letter strongly objecting to a government proposal that would force Monsanto to share its technology with local seed companies. India is Monsanto's biggest market outside of America, Reuters reported.
The conglomerate also loses millions of dollars in revenue every year over the price for the GM cotton seeds due to which there exists tension between Monsanto and the Indian government. Withdrawal of the application could result in further loss to the company and delay its effort to introduce its new seed, called Bollgard II Roundup Ready Flex technology, in the Indian market.
Cotton farmers in India could be hit due to the decision since the new seed variety helps fight against weeds, which sap the cotton crop of vital nutrients and depress yields, the agency reported. It could also put the government under pressure when it comes to making India look attractive to foreign investors.
Monsanto's technology partner in India, Maharashtra Hybrid Seeds Co Ltd (Mahyco), had particularly spoken about a government proposal that would force the world's largest seed-making company to share its technology in a letter dated July 5. The letter stated that the proposal "alarmed us and raised serious concerns about the protection of intellectual property rights." It added that Mahyco would again submit an application "at a suitable time."
The government withdrew the order temporarily following protests by Monsanto and other seed companies worldwide. It decided to ask for feedback from stakeholders, which it is now evaluating.
Mahyco also asked regulator Genetic Engineering Appraisal Committee (GEAC) to return data and other material submitted by it as part of the application, Reuters reported. According to a government official, the regulator has done the same.
Mahyco applied to the GEAC for approval of the new GM seed some time in 2007. The application was in the final stages of a tedious and time-consuming process, which included years of field trials.
India had first permitted GM cotton cultivation in 2002 when it approved the company's single gene Bollgard I technology. In 2006, the double gene Bollgard II was approved, which helped India become the world's top producer and second-largest exporter of the fibre after output jumped four-fold.
Bollgard II Roundup Ready Flex would push up crop yields at a time when farmers have complained about the existing variety losing its effectiveness. Even then, over 41 million GM cotton seed packets were sold in 2015, earning royalties of 6.5 billion rupees for Monsanto, the agency reported.