The body of a 16-day-old boy, who was reportedly snatched by a monkey when he was asleep, was found in a well Sunday afternoon.
The family, which lives in the Talabasta village of Odisha's Cuttack district, had said the monkey had fled with their infant to a nearby jungle Saturday. The forest officials had launched a search operation to trace the child but failed to locate him.
Monkey had accidentally dropped the baby into the well
According to the police, a woman had gone to the well to get water when she spotted the body floating in it. She immediately alerted the family members of the child, following which the baby's body was recovered from the15-feet-deep well.
"It seems while the monkey was jumping from the terrace my baby somehow slipped from its clutches and fell in the well," said the baby's father Rama Krushna Nayak.
The monkey had fled with the child when he was sleeping beside his father on Saturday morning, reported Deccan Chronicle. However, PTI had a slightly different version of events. The news agency's report said the infant was sleeping with his mother.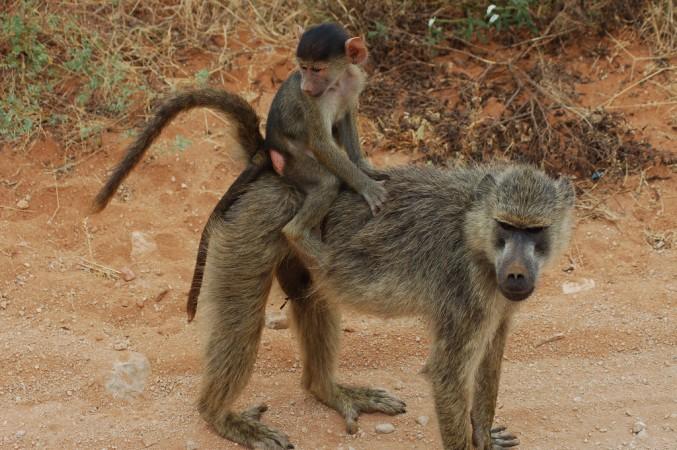 "At around 6 am, my sister-in-law had just gone to wash her face while her husband was still sleeping beside the baby. The monkey sneaked into the room and took away the baby," Deccan Chronicle had quoted the infant's aunt as saying.
When the child's mother saw the monkey running away with the boy in its arms, she had immediately raised an alarm. The villagers had then alerted the forest officials, who reached Nayak's house and launched a search operation to trace the baby.
However, as of Sunday morning, the authorities had still not been able to rescue the infant. A forest official had said they are facing difficulty in tracing the child as the boy has trouble crying and they were unable to hear his voice, reported PTI.
Villagers demand compensation
Meanwhile, the infant's family, who had been frantically praying to the village deity for the safe return of his son, have been left shattered.
The body, which had not bloated up despite floating in the well for 24 hours, has been sent for an autopsy. "A case of unnatural death has been lodged," Investigating officer Priyabrat Rout told Financial express. The report also said that the child had an injury mark on his body.
The villagers have staged a protest in front of the office of Dampada forest range and have demanded compensation for the victim's family.