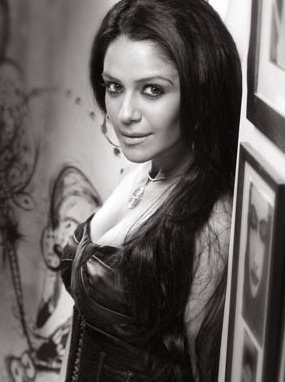 In what comes as a major relief for television actress Mona Singh, the cyber crime branch of Mumbai police said that the MMS clip showing a semi-nude woman is morphed.
Mumbai police also said that there are two MMS clips showing a woman who looks like Mona. One of the clips surfaced online recently while the other one is five to six years old. According to digital experts, Mona's face has been superimposed in the obscene video that went viral last Thursday.
The 32-year-old actress filed a complaint with Mumbai police immediately after she came to know about the video. Following the complaint, the police sent the clip to the forensic laboratory to trace the IP address of the computer from where it was uploaded.
Police have also blocked the portal on which the clip was circulated.
"They are finding out the link and the person who uploaded the MMS," a senior official told The Times of India. Sources have said that the video was uploaded from New Delhi.
Cyber cell officers said that they are searching for the exact location and the person who posted the video. "We have found two such clips. But it is five to six years old," the officer said.
Mona earlier in a statement said that police have recorded her statement on the issue and they are working towards removing both videos from the internet. She also said that they have written to several online portals to block the video.
A source close to the actress said that the video was uploaded in a move to spoil her image.
"The MMS of a model, who resembles the television actress, has been purposely leaked to tarnish her image. She is one of the most successful actresses and perhaps someone cannot digest it," a source told DNA newspaper.